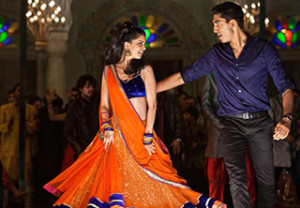 By Dwight Brown NNPA Film Critic
The original Best Exotic Marigold Hotel was so magical: British retirees looking for a place to nest were hoodwinked by fancy brochures into taking up residence in a boutique hotel in Jaipur, India. It turned out to be a dump. Yet, they made that hovel a home and became an extended family. That film had charm and lots of fans ($136 million at the box office). This follow-up takes those endearing pensioners a bit further down the road.
Sonny Kapoor (Dev Patel), the over-excited twentysomething manager of The Best Exotic Marigold Hotel and Muriel Donnelly (Maggie Smith), the elder co-manager, head to the States to wrangle financing for a new hotel. They make their pitch to a hospitality chain and are warned that before investment dollars can flow their way, a representative will visit their first property for an inspection.
Back in Jaipur, Sonny and Muriel are on pins and needles waiting for the inspector. They have one room left to rent and two guests show up. An Englishwomen named Lavinia (Tamsin Greig) books that last room. But when a gray-haired, distinguishing looking American named Guy (Richard Gere) arrives, Sonny thinks he is the advance man and gives Lavina's room to him. He treats the Yank like a king, and the Brit like a vagrant. But could Sonny be wrong?
Ol Parker is back as the screenwriter, and John Madden returns as the director. Both try to give this sequel the same feel as the first, but they've run out of ideas. Buying a new hotel seems like a giddy capitalistic exploit. Tossing in an impending marriage for Sonny to his sweetheart Sunaina (Tina Desai) is not more than a distraction. The ongoing relationships between the other retirees evolve: Evelyn (Judi Dench) buys and sells fabric, Douglas (Bill Nighy) gives guided tours and the two still flirt. Norman (Ronald Pickup) and Carol (Diana Hardcastle) are negotiating their monogamous relationship while cruising anyone who gives them attention. And Madge (Celia Imrie) is dating (bedding) two wealthy Indian men, unable to choose either.
The hotel inspector mix-up is a red herring. Sonny's anxiety over his wedding and a romantic rival is convoluted hype. The relationships between the hotel guests have run out of gas. The only subplot that catches fire has Guy courting Sonny's overbearing mom (Lillete Dubey), but their shenanigans are largely kept off screen.
Madden's direction, this time around, tends toward high-pitched romantic comedy of errors. What's lacking from the script and his guidance is real drama, an element that gave the first Exotic Hotel depth. Also, the original production was so gritty you could feel the dust on your skin. This film is so glossy looking (cinematographer Ben Smithard, production designer Martin Childs) half the footage looks like it was filmed on a Hollywood lot.
Minus a script with gravitas, Dev Patel's once charming animated portrayal of Sonny, feels like desperate, swing-for-the-rafters acting. Smith is too subdued and her verbal barbs at Dench have lost their bite. Gere's performance doesn't jazz up the cast, except he gives Celia Imrie, as the always-in-heat Madge, the opportunity to blurt out, "Be still my ovaries." Overall, the ensemble cast still includes top-notch actors, but the material fails them.
Nonetheless, this film has its moments and it builds to a crescendo that is fun. The obligatory Bollywood dance scene works its magic. The Indian setting is still charming and off the beaten path. If the producers are contemplating a third chapter they would be wise to bring back some life-and-death situations that will give the characters a pulse.
This Exotic Hotel is likable. The first Exotic Hotel was lovable. That's the difference.
Visit NNPA Syndication Film Critic Dwight Brown at DwightBrownInk.com