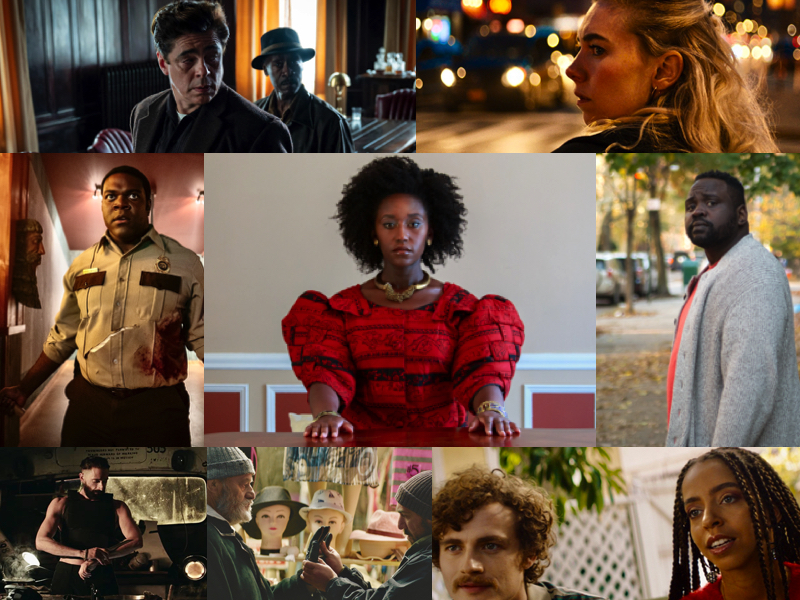 The 20th annual Tribeca Film Festival brimmed over with feature films that focused on our multicultural world. Check out some of the most unique ones.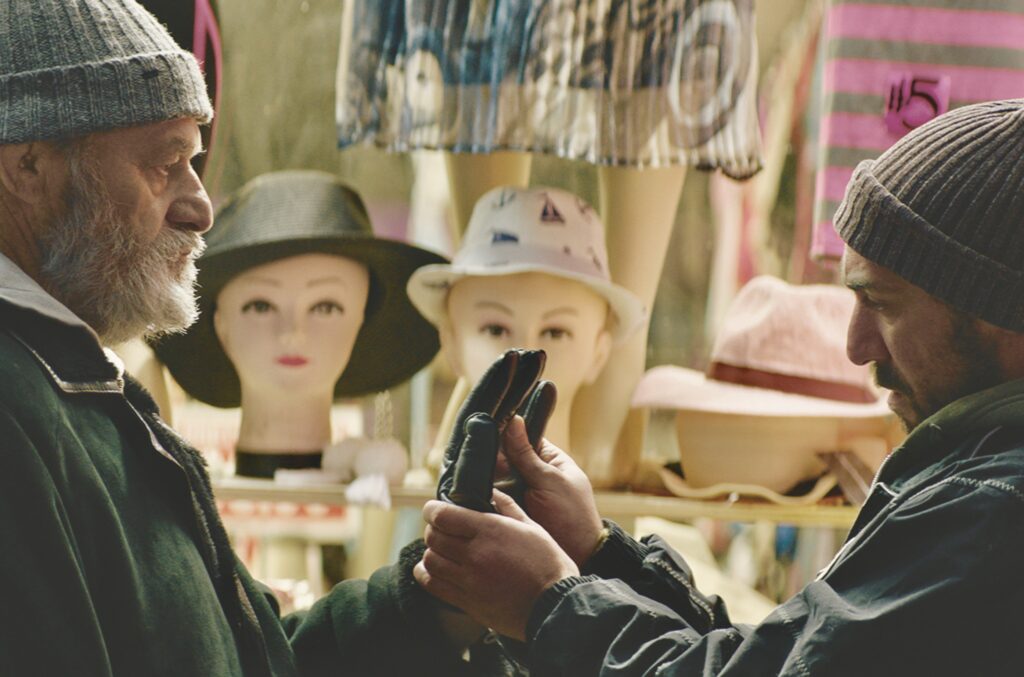 Brighton 4th (***) 
Every immigrant has a backstory. The elderly Kakhi (Levan Tedaishvili) was a champion wrestler back in his country of Georgia, before he came to Brighton Beach, Brooklyn to live with his son in a boarding house. With his pugilistic background, he isn't afraid when he confronts violent thugs who threaten his wayward son Soso (Giorgi Tabidze) who owes them a huge gambling debt. Every frame is evocatively shot (Phedon Papamichael), perfectly edited (Sasha Frumin, Davit Kiknadze, Elene Asatiani) and directed by Levan Koguashvili. Scenes in Eastern Europe and Brooklyn set time, place and mood impeccably in this slowly moving dirge. The meandering script (Boris Frumin) takes too many detours with too many extraneous characters, zapping the film's true strength. Still, a very worthy meditation on dutiful father/loser son strife as seen through the eye's a wise old man.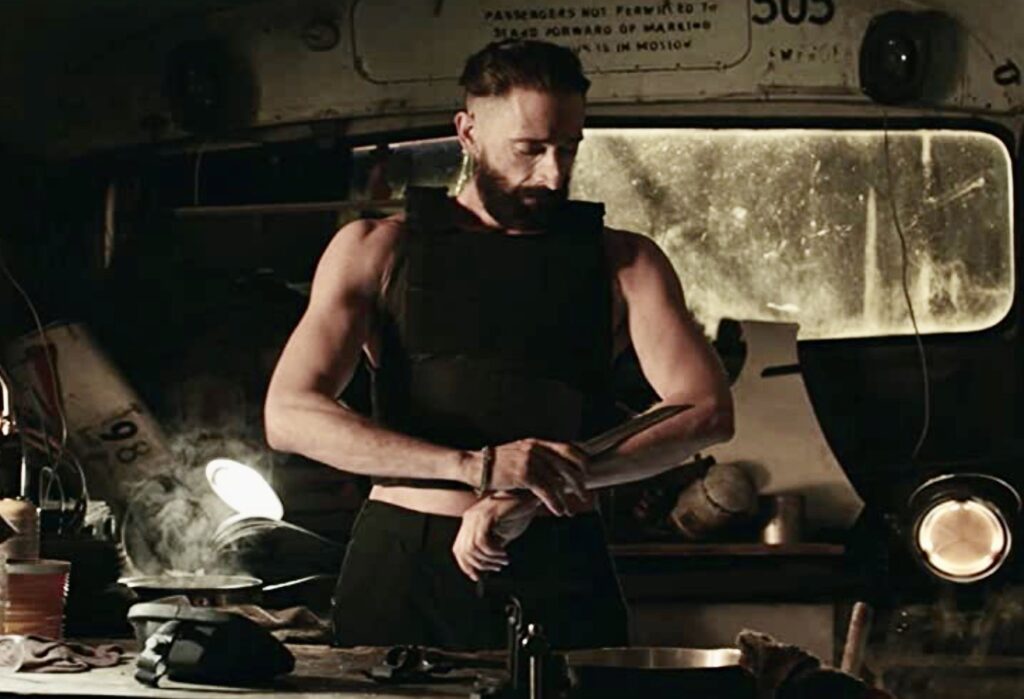 Clean (**1/2) 
Clean (Adrien Brody) is a garbage man in Utica, New York who packs more than a trash compactor. He packs heat. When thugs threaten a teen (Chandler DuPont) he shepherds, this former hitman loads up. Brody and director Paul Solet wrote a white-man-savior script that feels dated. Yet as a director, Solet is very capable of turning this shoestring budget production into an engaging urban indie. Credit the atmospheric cinematography (Zoran Popovic), perceptive editing (Arndt-Wulf Peemöller), low-key costumes (Michael Bevins) and realistic production design (Timothy Whidbee) for adding more to the film than was on the page. What's iffy in a theater will play better 'round midnight on streaming services and cable.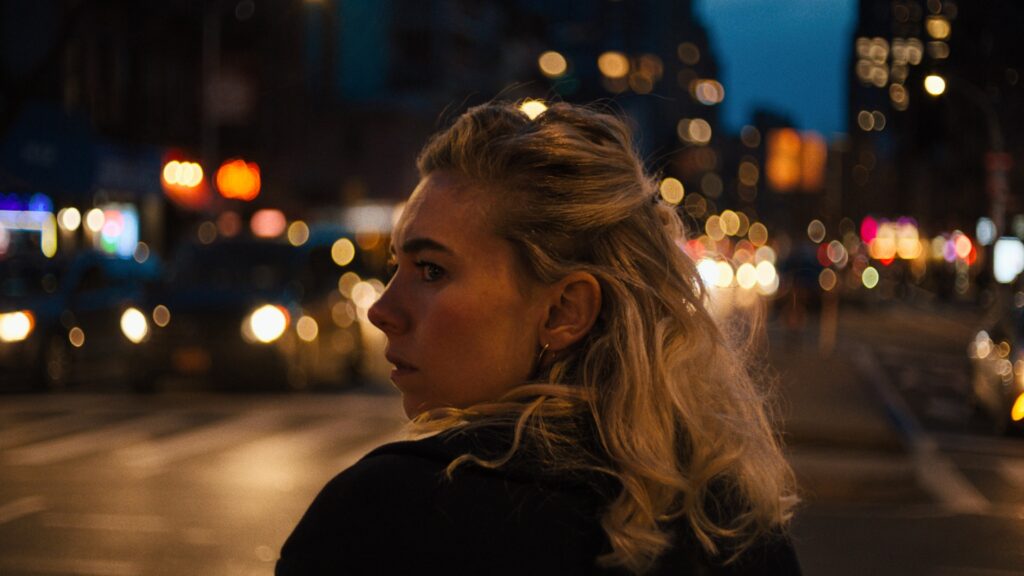 Italian Studies (**1/2) 
What's most distinctive about writer/director Adam Leon's spacey NYC drama is its total lack of structure. Jean-Luc Godard fans will be pleased. Others maybe not. What everyone can probably agree on is that when actress Vanessa Kirby (Pieces of a Woman) wanders aimlessly around the streets of Chelsea as Alina, a writer with a foggy memory, her character is extremely beguiling because she is extremely beguiling. Nice looking (cinematographer Brett Jutkiewicz), well scored (composer Nicholas Britell) and smartly jumbled together (editors Sara Shaw, Erin DeWitt, Kristan Sprague, Betsy Kagen). The teen cast of actors that befriend Alina are as natural and carefree as the film. Still, it's not enough.
Mark, Mary & Some Other People (**1/2) 
During a controversial 1995 interview Princess Diana shamed her husband and his mistress by saying: "There were three of us in the marriage, so that made it a bit crowded." For Gen Zers Mary (Hayley Law) and Mark (Ben Rosenfield), three is only the beginning once they embark on their open relationship. Writer/director Hannah Marks, sets up a very titillating premise, casts the film well and has a feel for a younger generation that is curious about casual sex and not sure about the complications: infidelity, jealously, hurt feelings, STDs …  When the couple's journey ends, they're still way too whiny and have had no huge revelations. It's a disappointment. It's like being invited to a feeble Bob & Carol & Ted & Alice-themed party that fizzles.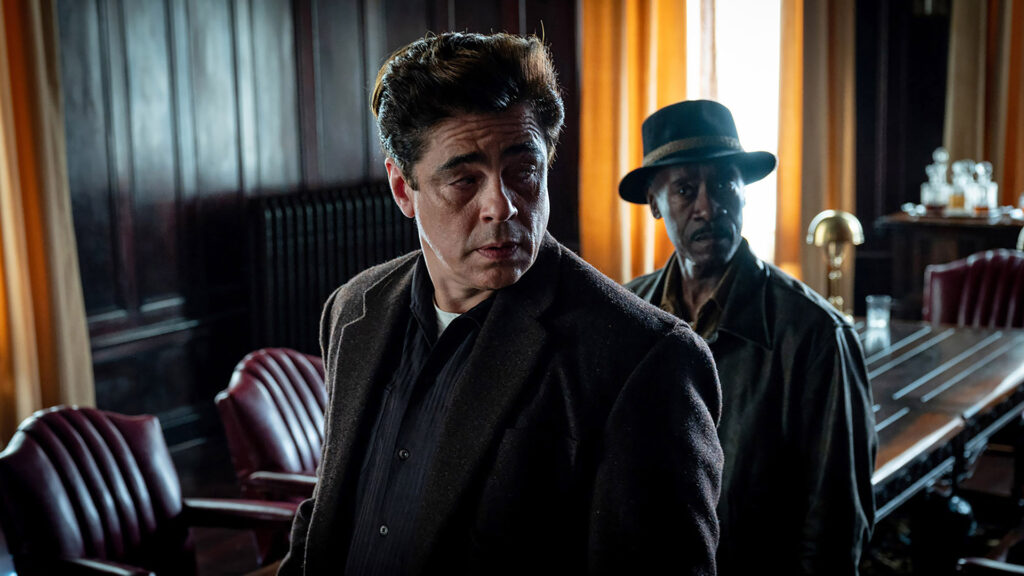 No Sudden Move (**) 
If you use Martin Scorsese's Goodfellas and The Irishman as the high-bar standard for gangster films, this project by director Steven Soderbergh and screenwriter Ed Solomon is no more than a 90min knockoff. A pair of Black (Don Cheadle) and Latino (Benicio Del Toro) hit men are hired to steal corporate documents by kidnapping an executive (David Harbour, Stranger Things). They're not sure who hired them and are trying to out-game the person who is pulling their strings. Complication after complication leads to a flaccid ending. Cheadle and Del Toro are craftsmen, the supporting cast is tight too (Julia Fox, Ray Liotta, Bill Duke, Kieran Culkin, Amy Seimetz) and the tech teams do their jobs well, but even they can't make this crime/drama/mystery as riveting as it needs to be.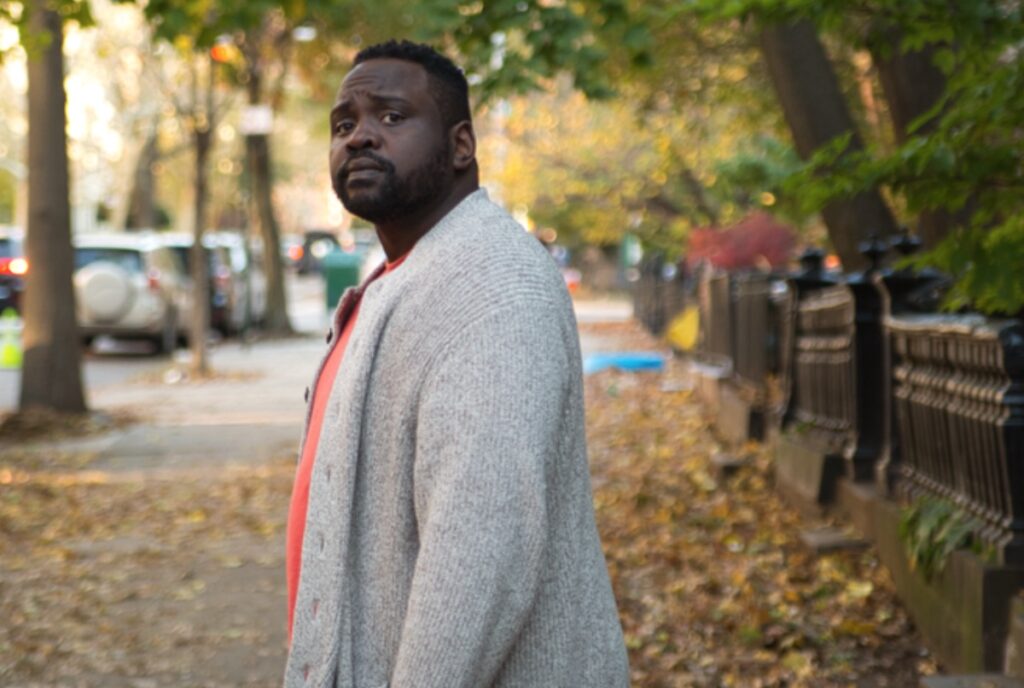 The Outside Story (*1/2) 
This slice-of-life, only-in-New York story follows the one-day exploits of a jiltedvideo editor (the very charming Brian Tyree Henry) who, in a bumbling state, locks himself out of his apartment. Sound like a perfect Saturday Night Live sketch? That's where writer/director Casimir Nozkowski should have staged it. As an 85-minute urban anecdote it wears thin quickly. Even a bevy of idiosyncratic supporting characters (flirty policewoman, priggish gay upstairs neighbor, older woman looking for romance) can't compensate enough for a storyline that feels like it can't get off its own treadmill.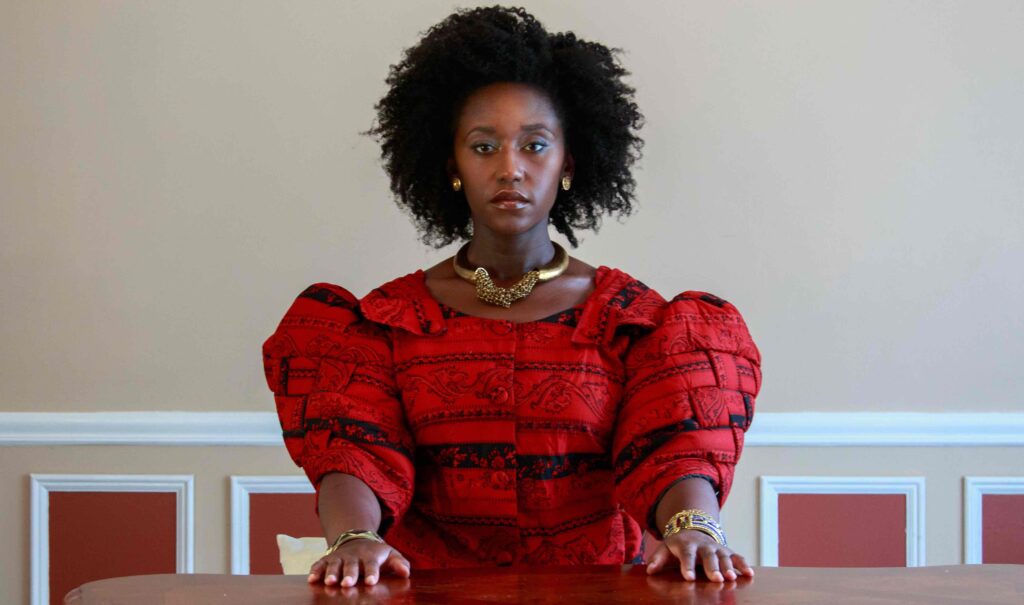 Queen of Glory (**1/2) 
How do you hold on to your home country's roots when you live in a new land? Actor/writer/director Nana Mensah's ode to her Ghanaian American community in the Bronx, New York explores that quandary. She plays a Ghanaian PhD hopeful who attends Columbia University and is having an affair with a white married man. She's oblivious to the implications of her assimilation until her mom dies suddenly and her estranged dad arrives from the Motherland expecting a funeral. African traditions and Western cultures collide. It's a very modern predicament that gives Mensah a golden opportunity to express the inner/outer turmoil many immigrants face. Production elements are fine for a low budget indie. If the script had chosen to either be a viable drama or complete farcical comedy instead of merging both, it would have been far more compelling. In this case, straddling two genres undermines Mensah's best efforts.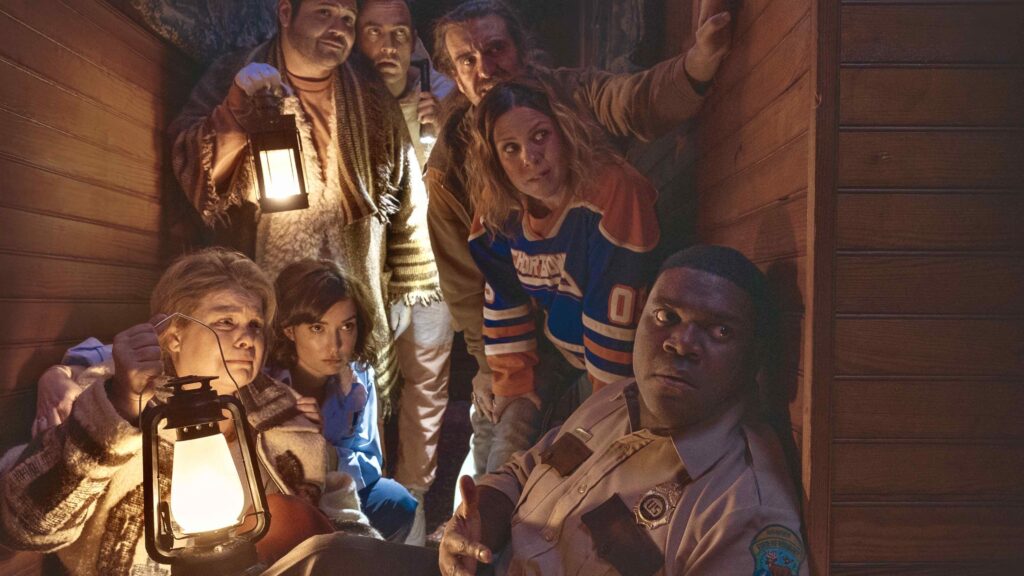 Werewolves Within (***1/2) 
The sole purpose of this hysterical horror comedy is to perfectly deliver the right amount of gore and guffaws. A new forest ranger (Sam Richardson, Veep) arrives in the remote, woodsy town of Beaverfield for duty, only to discover a mysterious creature is gnawing and killing people. A snowstorm cuts off all access in and out of town. A raging war over an impending pipeline pits citizen against citizen. So, who's dying next? Director Josh Ruben and writer Mishna Wolff must have studied improv because that's the film's vibe. It's like the entire comic cast was given a license to camp it up. And they do—like John Waters was their patron saint. If you can imagine a sequel to the film Knives Out, only all the folks are completely crazy, you'll get the picture. Everyone attached to this production is funny as hell and destined to go on to bigger and better projects. 
For more information about Tribeca Film Festival go to: https://www.tribecafilm.com
Visit NNPA News Wire Film Critic Dwight Brown at DwightBrownInk.com and BlackPressUSA.com.