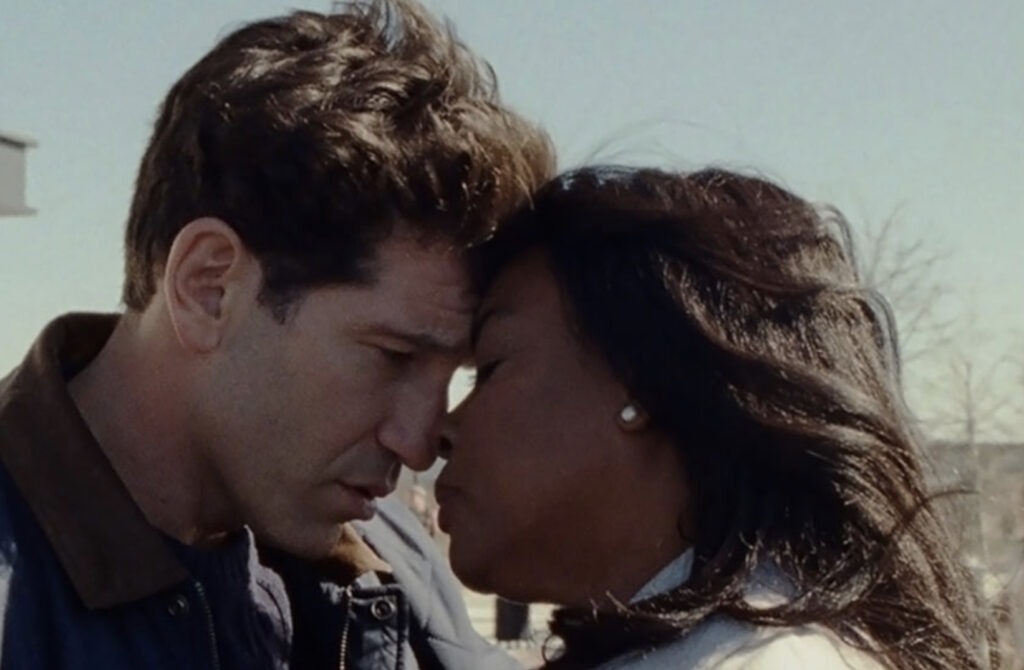 (***)
It's a lot to contemplate. Race, racism. Caste systems. Engineered prejudice, segregation and oppression. It's all so thought-provoking. No wonder Isabel Wilkerson's book Caste: The Origins of Discontents became a Pulitzer Prize-winning best seller. Tracing her theories and thesis through the history of slavery, genocide of Jews in Europe and marginalization of the Dalit (untouchables) in India is genius and very heady. Perfect material for a documentary with talking heads who could elaborate. Tough material for a feature film.
Writer/director Ava DuVernay (Selma) ambitiously turns Wilkerson's experiences into a bio/drama screenplay that charts her marriage, family life and a string of tragedies as she contemplates issues of persecution that are more universal than just specific to the African American experience. Thoughtfully, methodically she groups several forms of degradation under one umbrella.
Wilkerson, as played fervently by Aunjanue Ellis-Taylor (King Richard), is both erudite and in need of love. The latter becomes the bane of her existence as death after death takes her family away. This is where the film gets bogged down. So much sorrow. So much personal angst. Add in the heavy subject of bigotry that's depicted in the most pedantic and didactic ways, and it all weighs the storyline down. Like a rock.
DuVernay's direction is not as much in question as the format and script. Ellis-Taylor is a wonder. John Bernthal (King Richard) as her husband a joy. Niecy Nash as a cousin brings light to the incessant darkness. The footage is well shot (Matthew J. Lloyd, TV's Fargo), but looks way too lush for the subject matter. Sets, production design and costumes are overly lavish. Especially scenes in Berlin with locals on streets.
As laid out, points about Wilkerson's theories seem repetitive. Like hounding students to learn a lesson when they can see it clearly themselves. There is so much to absorb about a very timely subject, which includes how, in the 1930s, the Nazi's masterminded their policies on separating the Jews based on what they learned about forced segregation in the U.S.
Learning about Wilkerson's life should have been a separate movie. The first order of business should have been an informative documentary about her findings, which will enlighten readers for generations to come. A doc where experts, academics and victims of oppression spoke their minds and audiences were respectively informed and not burden by melodrama.
Is there a point in seeing Origin? Yes. Despite the shroud of well-intentioned but misplaced drama, DuVernay relays a message that is far more important than the missive it arrives in.
Trailer: https://www.youtube.com/watch?v=dk08ognt2wU
For more information about the Toronto International Film Festival go to https://tiff.net/.
Visit Film Critic Dwight Brown at DwightBrownInk.com.