Plan a late April or early May vacation to New Orleans around the annual New Orleans Jazz & Heritage Festival, and your opportunities for enriching yourself with NOLA's wonderful culture grow exponentially.
When you're not at the Fair Grounds listening to your favorite artists, you get to explore the city. Concerts begin around 12pm and end by 7pm, so you can tour by day and dine out at night.
Get around town, and you'll find that people on the streets often say hello. The neighborhoods (French Quarter, Garden District, Tremé, City Park) are either lively or calm and often shrouded with stately oversized oak, cypress and magnolia trees. Greek revival, Colonial and Victorian houses are so beautiful you'll be tempted to buy one. And bars stay open to the wee hours—some all night—so If you're looking for a good time, you will find it.
Eat like a king or queen.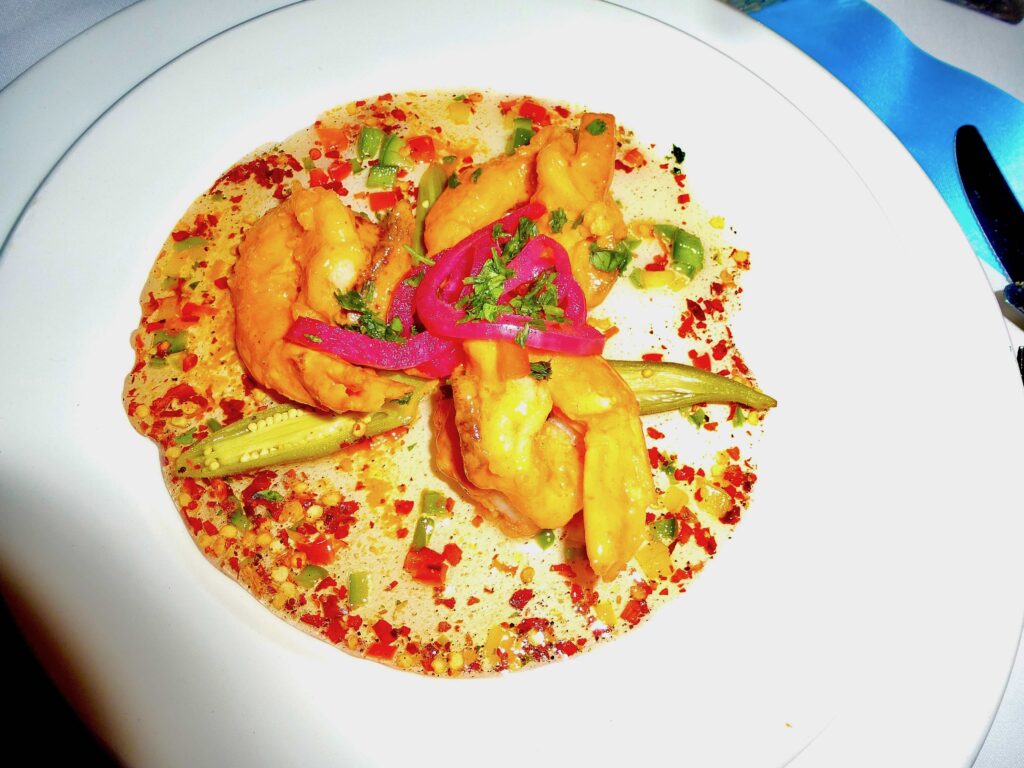 Commander's Palace–This James Beard Foundation Award-winning Haute Creole restaurant is easily one of NOLA's most famous. Dating back to 1893, it was remodeled in 1969, adding large windows so customers could enjoy the view. How good are the chefs at Commander's? This is the place that launched famed chef Emeril Lagasse's career. Come here on a night when you feel like an elegant meal with impeccable service. The dining rooms are just formal enough to make you feel like royalty, but friendly enough for you to have a good time. Located in the tony Garden District, a trip here will give you a chance to experience a neighborhood other than the famed French Quarter.
TIPS: 1.) It's hard to choose appetizers, but go with either the Shrimp & Tasso Henican (set in 5 pepper jelly and Crystal hot sauce beurre blanc), or the adventurous Chili and Lemongrass Glazed Alligator. 2.) Pecan Roasted Gulf Fish is hearty and light, as is the flavorful Black Skillet Roasted Halibut entree. 3.) Throw caution out the door for dessert. Feast on the Creole Cream Cheese Cheesecake or Pecan Pie à la Mode.
2. SoBou–-Set on picturesque Rue Chartres in the French Quarter, and attached to the W Hotel (free parking!), this contemporary Creole restaurant is away from heavy foot traffic on Bourbon Street. It has a low-key and refined atmosphere that attracts sophisticated adults. Floor-to-ceiling windows open up to the streets. People flock here for the food, drinks and romantic ambiance. The signature cocktail is the Taylor Bird Sazerac, which is the rage of NOLA: Rye, brandy, bitters, Steen's cane syrup and Herbsaint rinse. It's a nice way to set yourself up for a swank dinner and memorable evening.
TIPS: 1.) How does Wild Shrimp Crawfish Boil Beignets sound for an appetizer? 2.) For dinner, their NOLA Style BBQ Shrimp "Shortcake" is served with a buttermilk biscuit and the Rustic Griddle Seared Gulf Fish is topped with a brandy flambeed brown butter. 3.) You've probably never heard of a Bread Pudding Lollipop. But now you have. Taste the Toulouse Red Absinthe Soaked Strawberries, too.
3. Brennan's–-That very attractive pink Vieux Carre building (circa 1795) at 417 Royal Street in the French Quarter is the home of the iconic establishment Brennan's. This is the restaurant that launched the Brennan culinary dynasty back in 1946. The old-world charm and setting with modern NOLA cooking and precision service are the hallmarks of this classic dining experience. It's best known for its nearly daylong and elaborate brunches, but dinner here is an equal treasure. After dinner or brunch, take a tour of the restaurant that invented the flaming dessert Bananas Foster. It's steeped in history.
TIPS: 1.) For starters, the Chicken Fried Sweetbreads with a Bacon-sherry Jus is as delicate as the Louisiana Seafood Filé Gumbo is hearty. 2.) There is something so tasty about the Rhubarb Glazed Lamb with its Piri Piri Spiced Lamb Rib Pithivier and Spring Vegetables, or the Raviolo of Chevre & Sheep Feta. 3.) Bananas Foster is an obvious choice and the Seasonal Sorbet is refreshing.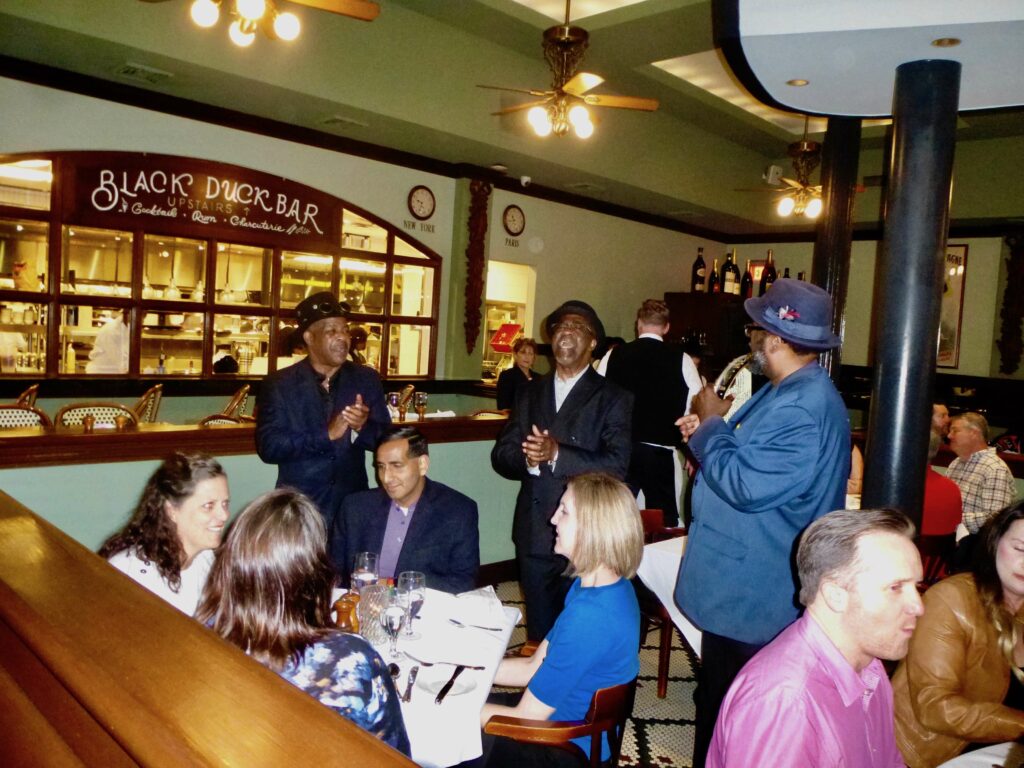 4. Palace Café–-If you're staying downtown in a hotel on Canal Street, that makes the Palace Café at 605 Canal a convenient excursion. The two-story restaurant looks like a French bistro, with a dazzling and dramatic central, spiral staircase that adds to the room's allure. If you're lucky, at some point during your meal, the lively Jay-Ray & Gee acapella singers will weave through the brasserie taking requests and singing in perfect harmony. Ask them to sing the classic soul song "Up on the Roof" and they will do it with special verve. It's easy to take the warmth of the Palace with you when you leave.
TIPS: 1.) The signature starter is the light and fluffy Crabmeat Cheesecake, which is something like a quiche, only soft and more flavorful. 2.) The Andouille Crusted Fish entrée is covered with Andouille breadcrumbs, roasted and comes with a chive aioli. 3.) You won't go wrong with the Vanilla Bean Crème Brûlée or White Chocolate Bread Pudding.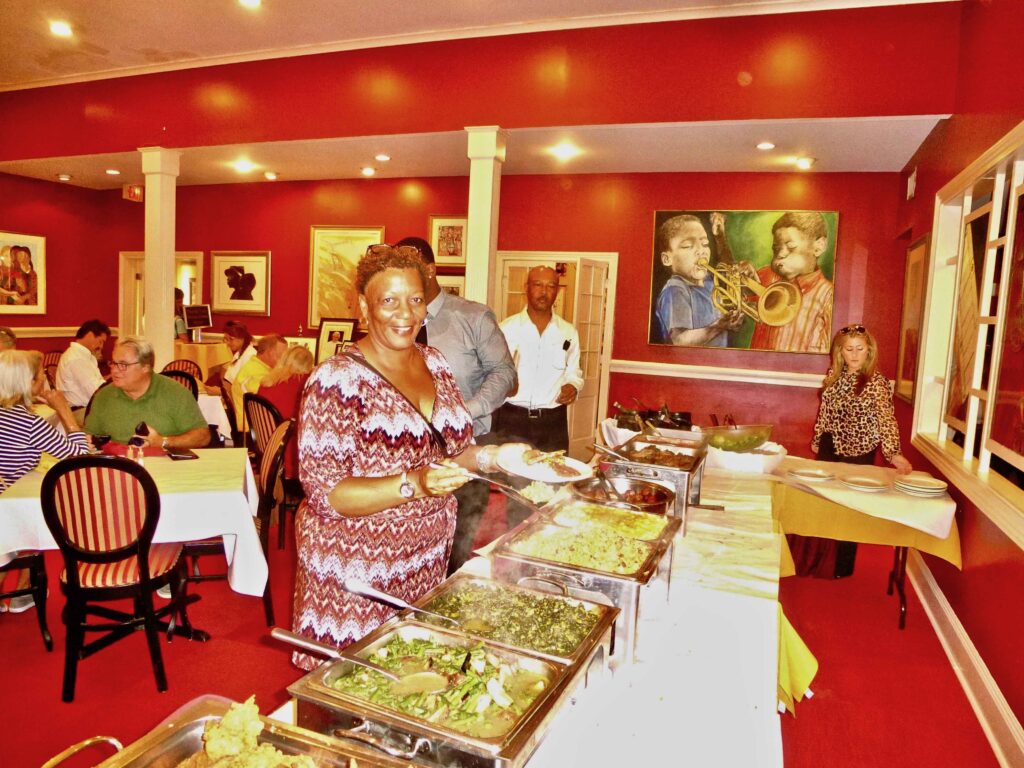 5. Dooky Chase's Restaurant— This classic soul food restaurant dates back to 1941, when it was a sandwich shop in the Tremé district. Over the years, restaurateur Leah Chase has turned it into NOLA's must-dine restaurant. History lurks in every corner, as back in the '60s, upstairs at Dooky's was a meeting place for Thurgood Marshall, Dr. Martin Luther King and other social activists who would strategize their fight for civil rights. James Baldwin, Sarah Vaughn, Quincy Jones and President Barack Obama have all dined at this landmark. Dooky's is to NOLA what Sylvia's is to NYC; it's a community treasure where local politicians gather along with locals and tourists.
TIPS:1.) The restaurant is opened daily for a lunch buffet or a la carte orders and serves dinner on Friday nights. Plan accordingly. 2.) Crispy fried chicken, red beans and rice, Shrimp Clemenceau and lima beans are staples. 3.) The Peach Cobbler with a scoop of ice cream is a nice way to put a smile on your face.
Things to Do
6. City Park/Pepsi Tennis Center— Tennis pro Corey Clarke has been a coach at this well-run and friendly tennis center for decades. Take a lesson with him, or the other pros, and you can play on any of the 26 lighted courts, which include 16 hard courts, 10 clay courts and also a practice court with two backboards. The complex is part of the 1,300-acre City Park, which is just a 15-minute drive from downtown. Tennis in City Park dates back to 1922. The 3700 sq. ft Clubhouse dates back to 2011. Tennis has come a long way in NOLA and playing here is a nice way to meet locals.
TIPS: 1.) If you don't have anyone to play with there's always the Monday Night: Tennis "Drop In" Doubles ($8). 2.) Tuesday Night: Advanced Adult Tennis Clinic 6:30 – 9 pm ($25). 3.) Wednesday Night: Beginner Adult Tennis Clinic 6:30 – 8 pm ($25) and Intermediate Adult Tennis Clinic 8 – 9:30 pm ($25).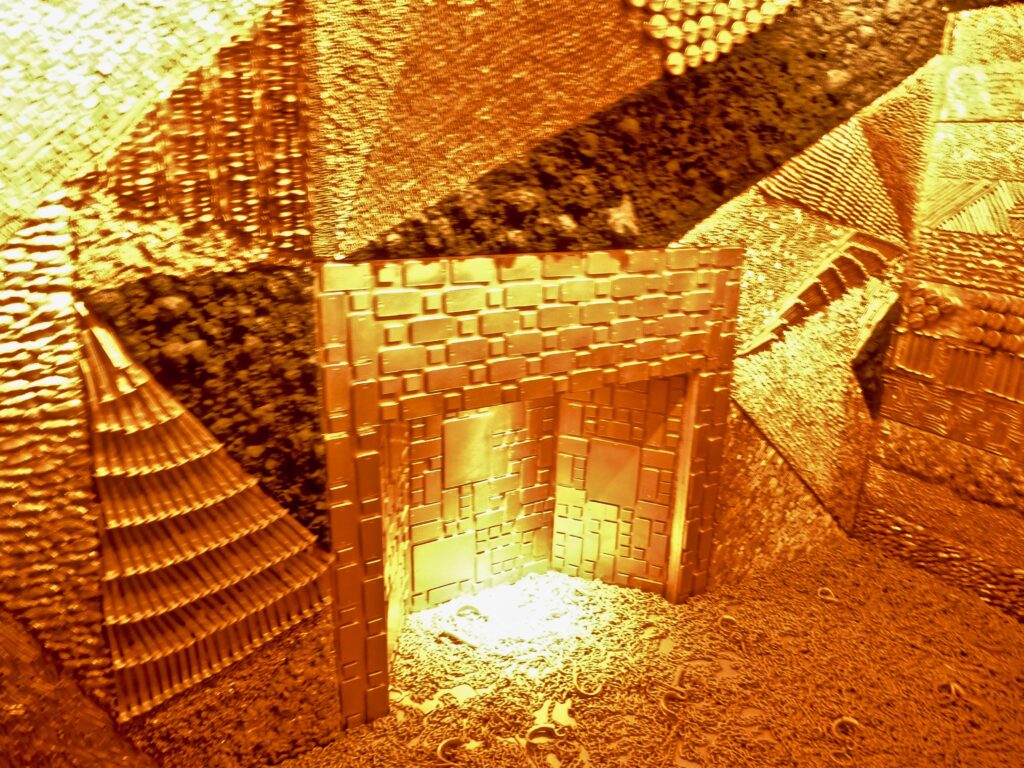 7. New Orleans Museum of Art–-NOMA is just down the road from the Pepsi Tennis Center in City Park. New Orleans' largest museum was built in 1911. These days the vast gallery is filled with a permanent collection of over 40,000 artifacts. Next to paintings by Renoir, Degas and Picasso are works by local artists from the city and state. Exhibitions of paintings, sculptures, glass, furniture, ceramics and crafts are augmented by a strong collection of over 12,000 photographs. You can walk around and gaze on your own, or take a guided tour to get the inside scoop on the artists and their work. Recent exhibitions include Bondye: Between and Beyond (12 sequined prayer flags inspired by the religious Haitian rituals of Vodou) and Timothy Duffy: Blue Muse (tintype portraits of American musicians, some of them are black blues musicians.)
TIPS: 1.) Stroll around the foot paths at the five-acre Sydney and Walda Besthoff Sculpture Garden. 2.) The Gold Log Cabin exhibit glistens and has eye-catching textures. You have to take a photo (no flash). 3. In 2018, Ndubuisi C. Ezeluomba, PhD. became the Françoise Billion Richardson Curator of African Art. The fruits of his labor can be found on the 3rdfloor in the museum's permanent Africa Art collection.
Topnotch cuisine. Tennis in a multi-purpose park. African Art in a city that celebrates its African connections. And a whole lot of music too!
It's guaranteed, if you come to NOLA for the New Orleans Jazz & Heritage Festival, or any other time of the year, you'll have a great time. And if you come back again, you will feel like you're returning home.
Visit travel writer Dwight Brown at DwightBrownInk.com and at BlackPressUSA.com.