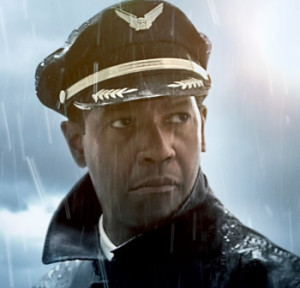 By Dwight Brown NNPA Film Critic
50 years and 23 films later, the James Bond 007 franchise is alive, well and kicking. This latest installment, which firmly cements Daniel Craig as one of the best Bonds ever, feels more serious, less gimmicky, more geared towards mature adults. The action, eventful though not spectacular, is thoughtfully interspersed among engaging thrills, suspense and solid drama. The film starts with a jolt…
Bond (Craig), gun drawn, stalks into a room full of bodies. He chases a suspect through the streets of Istanbul, accompanied by Field Agent Eve (Naomie Harris, 28 Days Later). They hunt the killer who has a hard drive that holds the names of MI6 secret operatives that have infiltrated terrorist groups around the world. "We're under attack," decrees M (Judy Dench), his boss. Could this be the work of a cyber bully, or someone even more sinister? Craig is in hot pursuit, but things don't go well. He loses contact with base operations.
As the opening credits roll, a montage of ethereal images-bodies floating in water, target range dummies, beaches, scantily clad women, revolvers-float across the screen. The artistic genius of this sequence is arresting; something like a hypnotic music video with Adele screaming the Skyfall theme song (she's this generation's Shirley "("Goldfinger" Bassey). It's arguably the best title sequence in the series. It sets the stage…
Bond is missing. A bomb goes off at MI6 headquarters. M's authority is being challenged by Gareth Mallory (Ralph Fiennes); he's the new Chairman of the Intelligence and Security Committee. He thinks she should retire, that she's over the hill. In fact age, is a recurring theme in this Bond epic. Too old? Has been? Out of touch? Living in the past? The modern world of high-tech has caught up with Bond and M, seemingly passing them by. Even the new quartermaster (Ben Wishaw, Cloud Atlas), the gadget guru, aka "Q," is a fresh-faced, know-it-all twentsomething unwilling to arm Bond with fancy inventions because that concept is so dated. The two go tête-à-tête. Bond "Youth is no guarantee of innovation." Adults, particularly baby boomers will empathize with James and M as they're pushed towards the elephant burial ground.
Sam Mendes (Oscar winner American Beauty) flaunts his style and substance. He elevates this chapter from the tacky, campy days of Roger Moore (Octopussy) to a new level, a suspense/thriller with action and plenty of real drama. This could be the first Bond film to earn an Academy Award nomination for Best Picture. If it does, Mendes can take a lot of the credit. He creates a sophisticated, grown-up tone. The love sequences are sensual, teasing, never crass. There's a scene in which Naomie Harris coyly shaves Bond with a barber's straight razor. It's more erotic, sexy and exciting than a stack of Playboy magazines. Mendes creates piqued tension and suspense which are well measured throughout the entire film. The absence of the gadgetry and traditional campy trickery is missed, initially, until and old caretaker (Albert Finney) hands Bond a knife, perhaps the world's oldest weapons, and philosophizes: "Sometimes the old ways are the best."
Veteran Bond screenwriters Neal Purvis & Robert Wade (Quantum Solace, Casino Royale) are joined by Academy Award®-nominee John Logan (Gladiator), who has a theatrical background (Tony Award-winner for the play Red). Purvis and Wade create the pizzazz, and Logan brings character development, fascinating interactions, a substantive theme and smart dialogue to a new level.
French actress Bérénice Marlohe, a very slender, long-necked, tall-drink-of-water, plays a lady in distress who seduces Bond with here eyes. Javier Bardem shows up at the end of the movie as a bisexual, flirtatious villain ready to devour Bond and bring M down. Bardem's blonde, Jean Harlowish wig is off-putting, and makes him seem like a caricature. Perhaps the cartoonish appearance is a nod to some of the larger-than-life Bond villains like Jaws (The Spy Who Loved Me) or Oddjob (Goldfinger). He's clownish looking, but so damn evil. Dench, as the stalwart M under attack, steals scenes. And Harris handily mixes intelligence, grace and womanly charms.
Overall, the cinematography is an eyeful (Roger Deakins, No Country For Old Men); the astute editing (Stuart Baird, Gorillas in the Mist) makes the film stream by like a roller coaster ride; the music is the perfect blend of singing strings, pulsating synthesizers and thumping bass with very little guitar.
The best James Bond 007 ever? Let the fans ponder that. But, they won't debate that Craig, Mendes, Dench, Harris, the screenwriters, production crew and a sage script have created a crowd-pleasing, Oscar-caliber film. Skyfall, the 23rd chapter in a venerable 50-year-old franchise, reminds us all that, "Sometimes the old ways are the best."
Visit NNPA Film Critic at DwighBrownInk.com