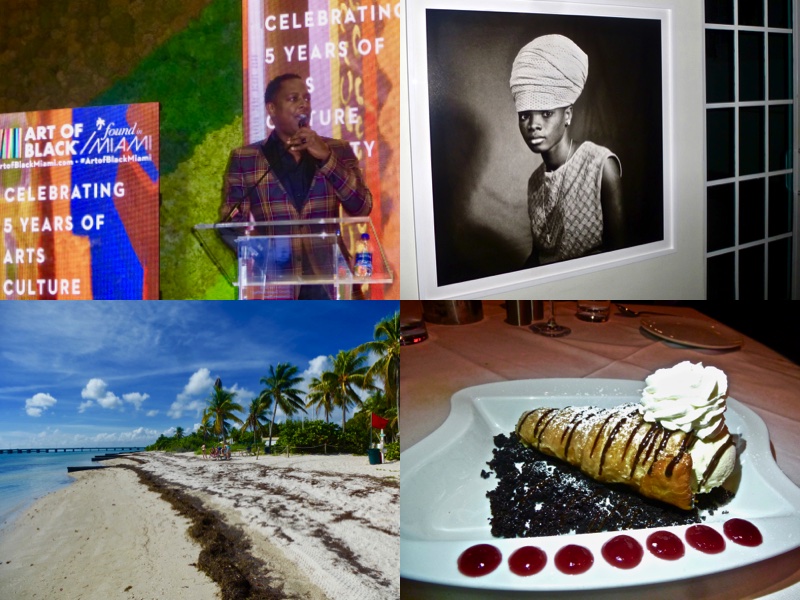 As the days lead up to Miami's world-famous Art Basel art fair (Dec. 6 – 9), Miami brims with expectation, is ready to welcome international crowds and presents a premier Black art festival. It's a perfect time to enjoy the sun, sand, attractions, art scene and fine dining before Basel's crowd descends. These ten tips will get you started.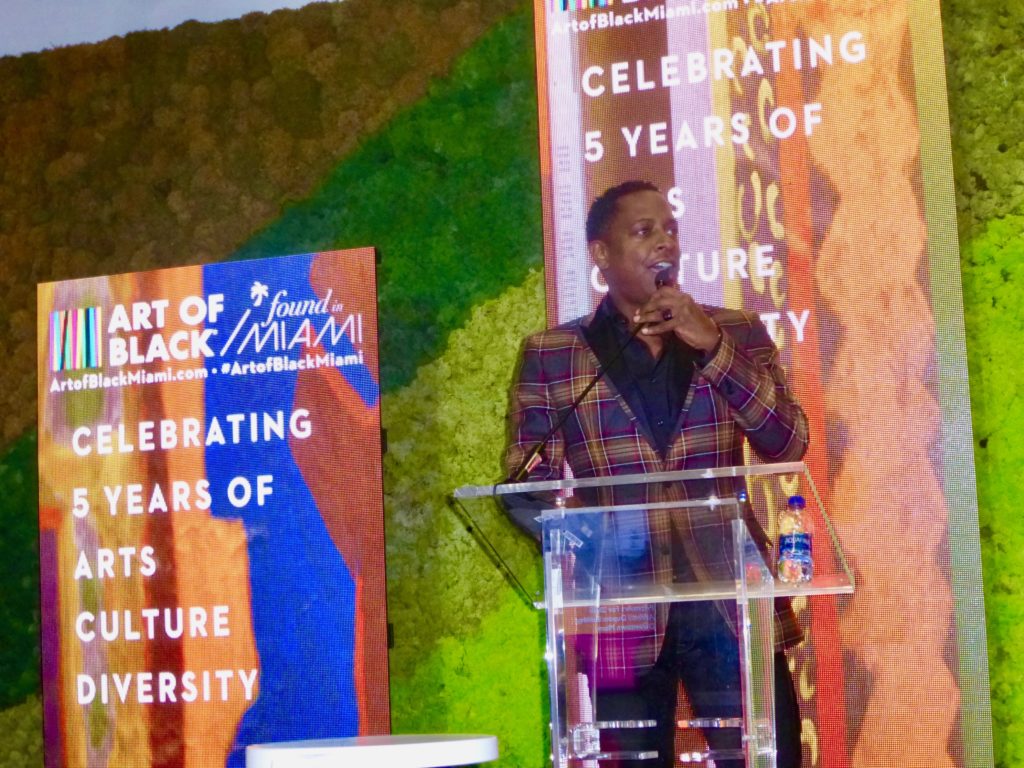 For five years, the Greater Miami Convention & Visitors Bureau has hosted Art of Black Miami, a festival of shows and events that highlight the work of black artists and people of color around the city. Connie Kinnard, VP of Multicultural Tourism & Development at GMCVB, emceed a kickoff event at the classy new Brightline at MiamiCentral train station (offers service from Miami to Fort Lauderdale and West Palm Beach now; Orlando in 2021). The evening featured a performance by world-renown saxophonist Kirk Whalum (sax soloist on the Whitney Houston's "I Will Always Love You") and a lecture and exhibition by interdisciplinary Harlem artist Sanford Biggers, whose works  have been shown at the Whitney Museum and Studio Museum of Harlem. Check out ABM and you can feel the empowering spirit of black art before and during Art Basel.
Suggestions:1.) AfriCOBRA: Messages to the People exhibition at the Museum of Contemporary Art North Miami (MOCA = Nov. 27, 2018 – April 7, 2019) celebrates the 50thanniversary of the Chicago collective African Commune of Bad Relevant Artists, which created images from the '60 and '70s that mirrored the Black Power movement. 2.) ART AFRICA hosts its 8th edition titled "Black Art Matters: It's not a choice" ( December 4– 9 in the Historic Overtown neighborhood). The event explores Black art in a multidisciplinary exhibition of fine contemporary art from the global African Diaspora. 3.) PIGMENT International, the artists' collective, hosts a three-day intimate salon event that includes an exhibition of fine art by preeminent African American artists at the Penthouse Riverside Wharf, 125 SW North River Rd. December 4, 5 & 6.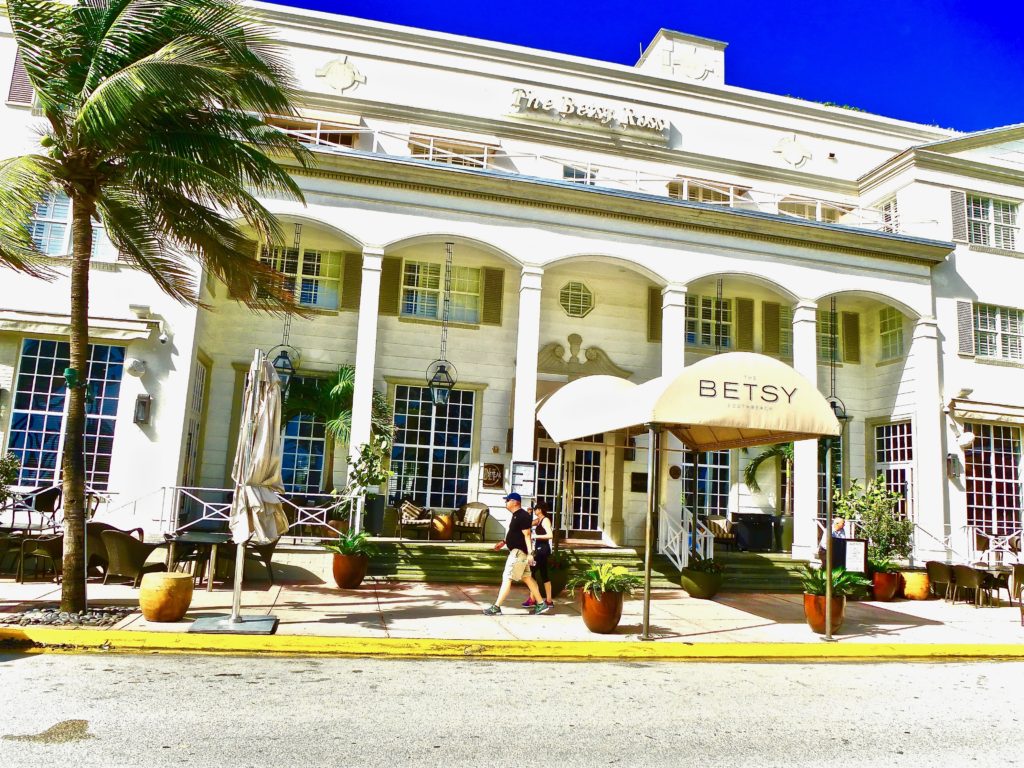 The Betsy-South Beach hotel sits majestically on the northern point of very trendy Ocean Drive. It's a swank hotel and a refuge for mature adults on a bustling tourist strip that generally caters to young vacationers. Built in 1942, and just up the street from the Versace Mansion, this picture of Florida Georgian architecture with its colonial styling and four-column portico and signature shuttered windows is a standout. It's also a beacon to the community, with a special appeal to the international music, art, film and literary crowd who can indulge in multicultural events and exhibits that include: Escribe Aqui – Ibero American Literature and Culture Festival; Jewish American and Holocaust Literature Conference; and The Betsy's A Cappella Festival. Credit CEO/owner Jonathan Plutzik for running a cultural center that mixes philanthropy, arts and education. Walk the halls and view art exhibits or listen in on The Betsy's (mostly jazz) Live Music Series with world-recognized musicians.  Credit Director of Food and Beverage Ed Ponder for par excellence restaurants with superb service and outstanding cuisine.
Suggestions: 1.) The Betsy's LT Steak & Seafood: Start with the delectable Short Rib Bao Bun, move on to the 16oz New York Strip Prime or Grilled Local Snapper and end with Cuban Flan "Havana". 2.) The hotel's ultra-cool restaurant The Alley provides the tastiest Italian cuisine, at a moderate price. For appetizers, the light and crispy Calamari Fritti or the flavorful Meatballs made with veal are impressive. For a main meal, try the Piperigate pasta (veal shoulder Bolognese) or the extremely succulent Chicken "Almattone" scarpariello style.  3.) An elegant salon on The Betsy's lower level presents lectures, screenings and readings by "Writers in Residence" authors, poets and scholars.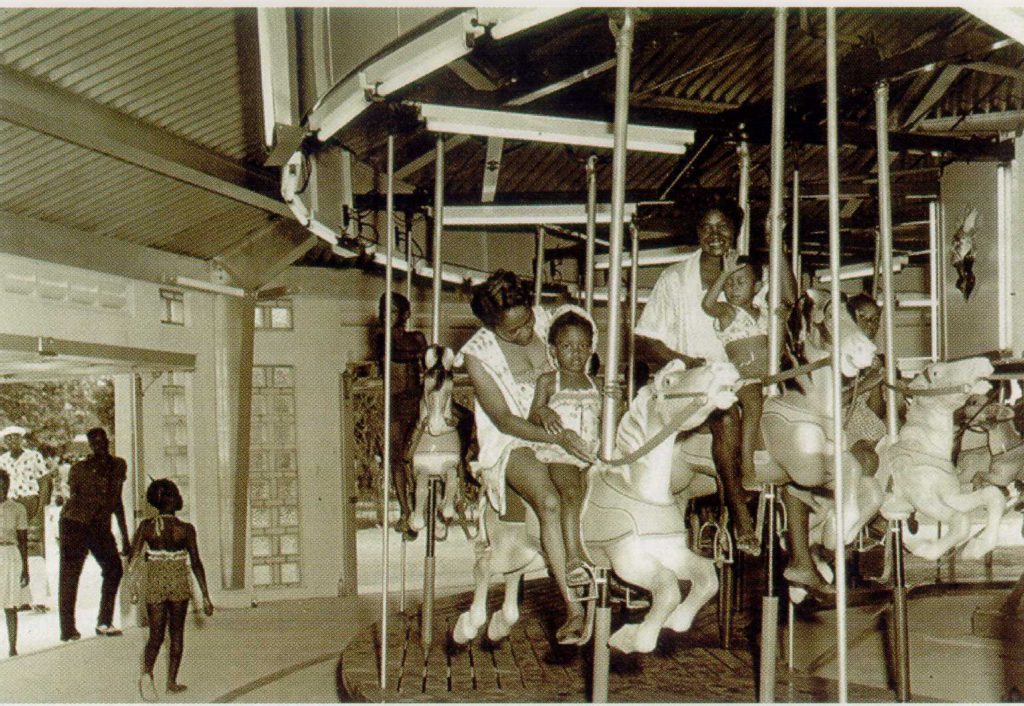 The 843-acre barrier island known as Virginia Key has evolved over decades. In Florida's days of segregation, blacks could work in Miami Beach but could not swim there. Demonstrations and "wade-ins" at Miami Beaches by black activists like Judge Lawson Thomas brought attention to the need for a beach for black folks. On August 8, 1945 Virginia Key Beach, which is just off the road that leads to Key Biscayne, opened and became that destination for Miami's African Americans, Cuban immigrants and Bahamians. In the '50s, a concession stand, bathrooms, a horse carousel and dance pavilion provided further entertainment value. In the '60s, Muhammad Ali hosted dance parties here and Martin Luther King and his family found a quiet haven on the beach during the height of the civil rights movement. Come to VK Beach and history surrounds you—it's the beach where the character Chiron learned to swim in the Oscar-winning movie Moonlight.
Suggestions: 1.) On weekends the carousel operates in the afternoon. Bring the kids and be a part of history. 2.) Call 305-960-4600 to arrange a personal educational tour. 3.) The Sea Lion show at Miami Seaquarium, just across the street from VK Beach, is only topped by the Dolphin Encounter (30-minute meet and greet with dolphins) and the Dolphin Odyssey (get pulled through the water by a dolphin).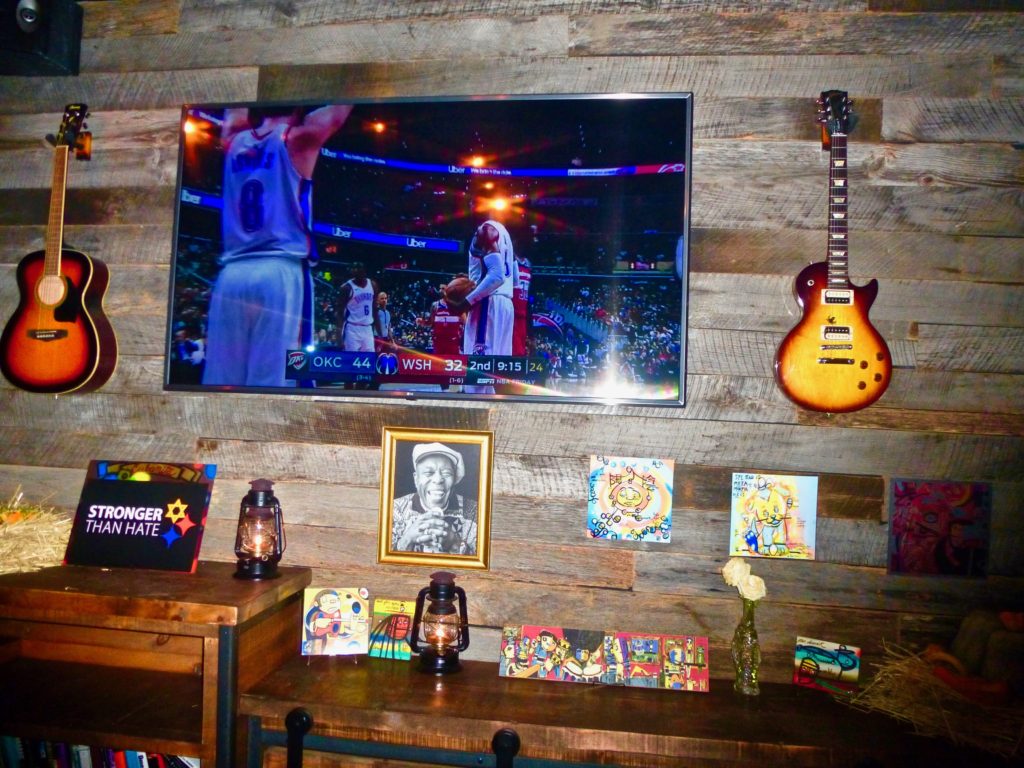 4. South Pointe Tavern A Friendly New York Style Tavern in SOFI 
The South Pointe Tavern is a modern-day Cheers-type neighborhood pub. Located in the very sophisticated South of Fifth (SOFI) neighborhood, you know this is a great bar because it's the place where wait staffs from neighboring restaurants congregate after work. The employees are so amicable, it's not unusual for them to pour a customer's favorite cocktail as soon as they walk in the door. TV's are turned to sports channels and are backdropped by the homey barn wood walls that showcase guitars, photography and art books. Games of table shuffleboard have been known to be real ice-breakers and a nice way to socialize. Drinks? SPT has the largest selection of whiskeys, tequilas, wine, craft beers and seasonally curated cocktails in Miami Beach. Opened for breakfast, lunch and dinner, you can get something to eat right up until the kitchen closes at 12am.
Suggestions: 1.) Sip on a Yohoho cocktail: Vodka, pressed carrot juice, mango purée over ice in a wine glass and you drink it through a hay straw. 2.) For breakfast start your morning with an SPT Scrambled (avocado, cheddar cheese, salsa, side of bacon, toasted English muffin).  3.) Dinner time should begin with the charcuterie appetizer SPT Tray (garlic mushrooms, bruschetta, prosciutto, conte, mixed nuts, olives) and end with a Café Con Leche Popsicle.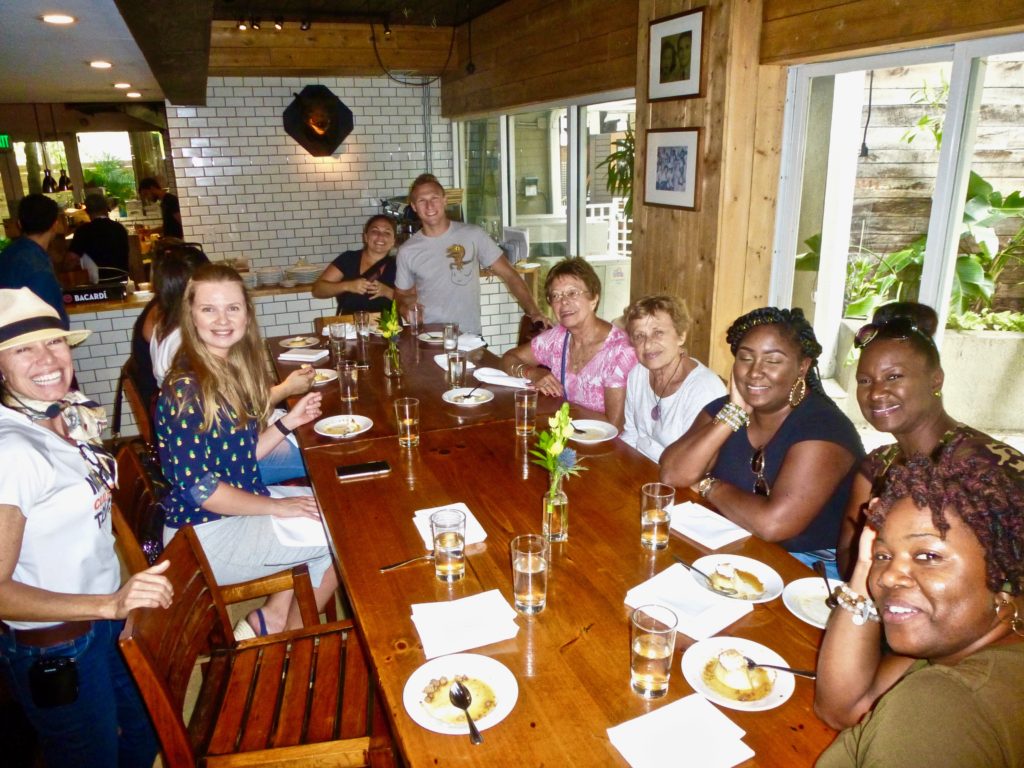 For foodies and non-foodies, a culinary tour of Miami is an obvious choice. Tour the town, get to know a neighborhood, learn some history and sample cuisine from a variety of restaurants as you walk around with a lively bunch of gastronomists. You can unlock culinary secrets and the influences of local eateries in Little Havana, South Beach, Wynwood, the Design District and Miami City. And now, the new Coconut Grove Food Tour offers a three-hour, ½ mile trek, led by an effervescent and knowledgeable epicurean guide. What's on the menu? Indian, Thai, Cuban, Latin-American fusion cuisine and noteworthy sights (Coconut Grove Playhouse, Peacock Park, The Barnacle – Miami's oldest home). The Grove was the first continuously inhabited neighborhood in all of Miami Dade County and many of its original inhabitants were from the Bahamas.
Hint: 1.) The indoor/outdoor seating at Peacock Garden Bistro  has a southern feel and the tour starts here with samples of Mini Crab Cakes and potent White Wine Sangria. 2.) Try the Pisco Sour cocktails and Ceviche Spoon Sampler at the Jaguar Latin-American Kitchen for a mix of tastes. 3.) The Candy Cap Flan at the Cuban influenced Restaurant Ariete is made from candy cap mushrooms and perfect for your sweet tooth.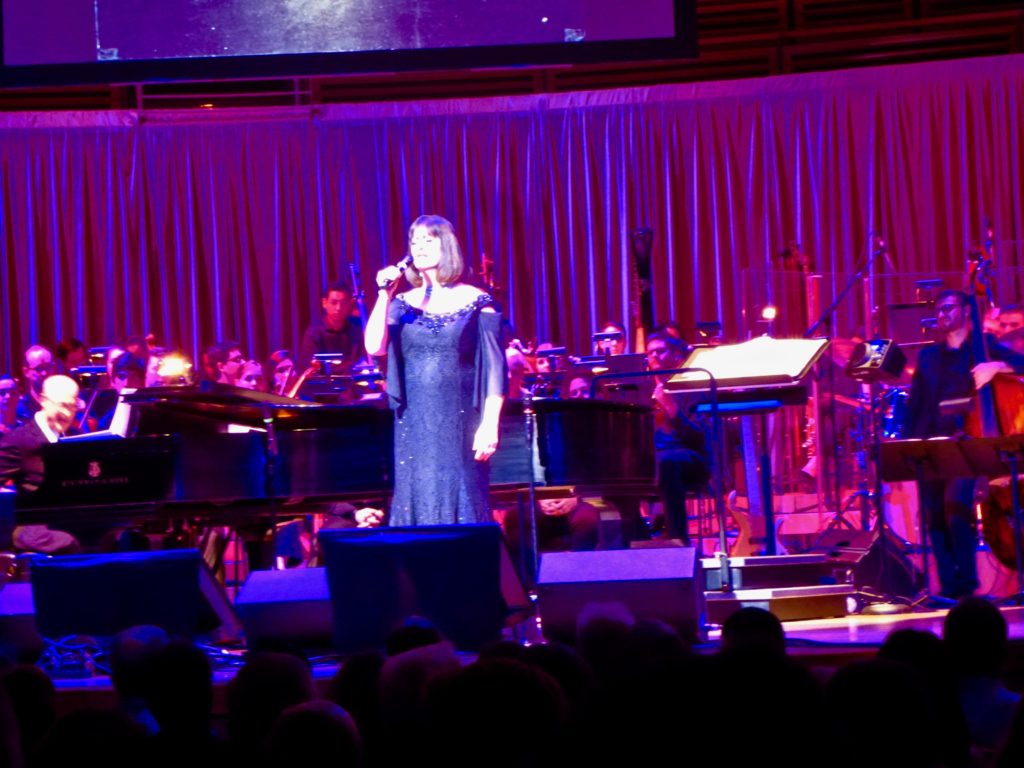 If New York City's Lincoln Center had a sister it would be the Adrienne Arsht Center for the Performing Arts of Miami-Dade County in downtown Miami. Erected in 2006, the arts complex is now home to three main venues: The Sanford and Dolores Ziff Ballet Opera House (2,400 seats), The John S. and James L. Knight Concert Hall (2,200 seats) and the Carnival Studio Theater (300 seats). Traveling Broadway musicals and plays, touring musicians, dance troupes and celebrity lecturers have shows at the center. A recent tribute to Leonard Bernstein featured the Henry Mancini Orchestra, the extraordinary jazz vocalist Anne Hampton Callaway (she sounds like a cross between Ella Fitzgerald and Morgan King), crooner Jon Secada and saxophonist Kirk Whalum who sang and played Bernstein tunes like the ones fromWest Side Story to a very appreciative crowd. The key difference between Lincoln Center and the Adrienne is that here you can usually find a seat at the last minute to even the most popular events.
Suggestions: 1.) Miami City Ballet's The Nutcracker, Jazz Roots: Joshua Redman Quartet, Les Misérables, Alvin Ailey American Dance Theater and Andrea Bocelli are just a few of the events on the center's calendar. 2.) Before the shows, dine at the very elegant Brava by Brad Kilgore. Kilgore's innovative menu includes: 'Truffle Soup' ala Paul Bocuse, Lobster Risotto "Carbonara" and Strawberry Crostada for dessert.
The atmosphere here, at this ultra-friendly and unpretentious Italian restaurant, is contagious. Come for dinner any evening and you'll share the expansive space with hundreds of people who love Southern Italian cuisine and a good-time ambiance. You'll mingle with them on the scenic front patio over-looking South Pointe Drive, drink with them at the bar (the wine cellar has 3,500 bottles), eat next to them at the tables and share a view of the stars above on the upstairs rooftop patio. Lots of people, plenty of room and a vibe you'll want to take home with you as much as the leftovers from your meal. They're not shy with the portions. Get your grub on at this South of Fifth gathering place.
Suggestions: 1.) Fried baby squid rings, garlic mayo + spicy marinara dips or the Sautéed Spicy Italian Sausage are great for starters. 2.) The Fresh In-House Ravioli is stuffed with lobster, lemon, béchamel and crowned with lobster cream sauce. 3.) The savory Veal Milanese Butterflied Breaded Veal Chop could feed a football team.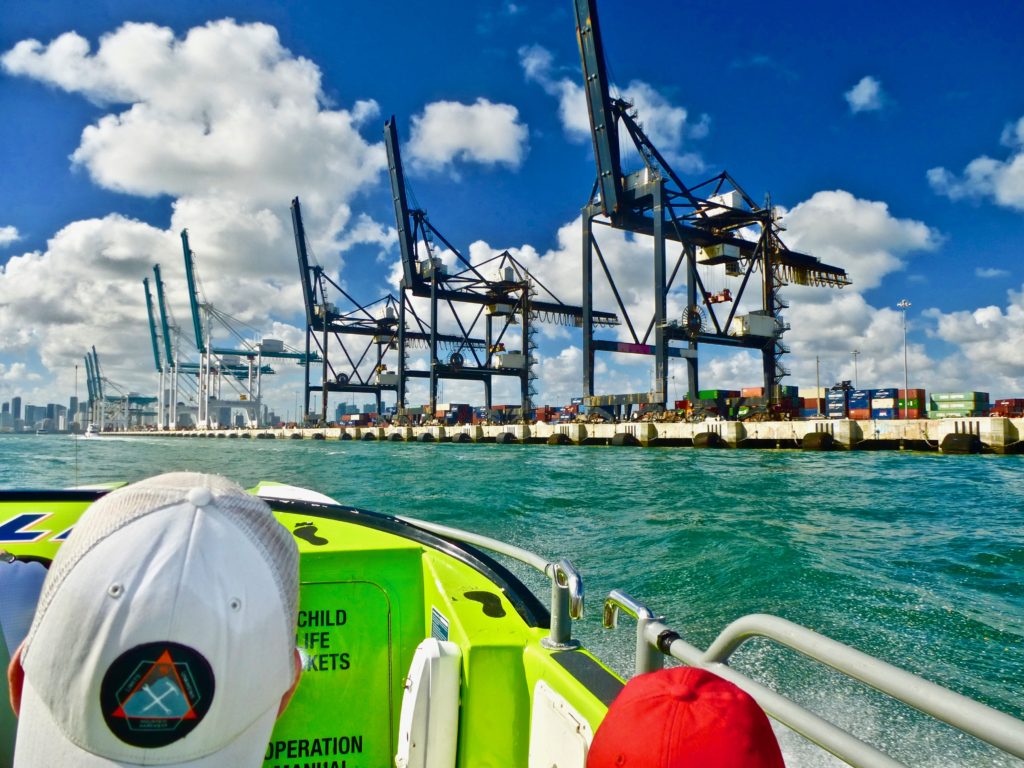 Taking a boat ride around Miami's gorgeous waterfront is a good reason to head down to the Bayside Marketplace off Biscayne Blvd and Fourth Street in downtown Miami. The market is a tourist haunt with restaurants, cafes, stores and live music. The biggest attraction here is the Thriller Speedboat, a green 55-foot power catamaran that skims along the water at speeds up to 50mph. This 45-minute offshore adventure recalls chase scenes from TV's Miami Vice. You pass Port of Miami, the Venetian Islands, Fisher Island, Star Island, "Millionaires Row" (where celebrities live in waterside mansions) and then you take a heart-pounding jaunt out into the Atlantic Ocean paralleling Miami Beach.
Hints: 1.) Sit in the front and you will get splashed occasionally. Sit in the back and you'll get drenched. 2.) Hold on. It isn't exactly a roller coaster ride, but the U-turns, jetting across waves and sudden starts will get your adrenaline pumping. 3.) Passing mansions owned by Ricky Martin, Carmen Elektra and Jennifer Lopez is an interesting experience but the most memorable stargazing is seeing Lenny Kravitz's home on Palm Island and Al Capone's old house.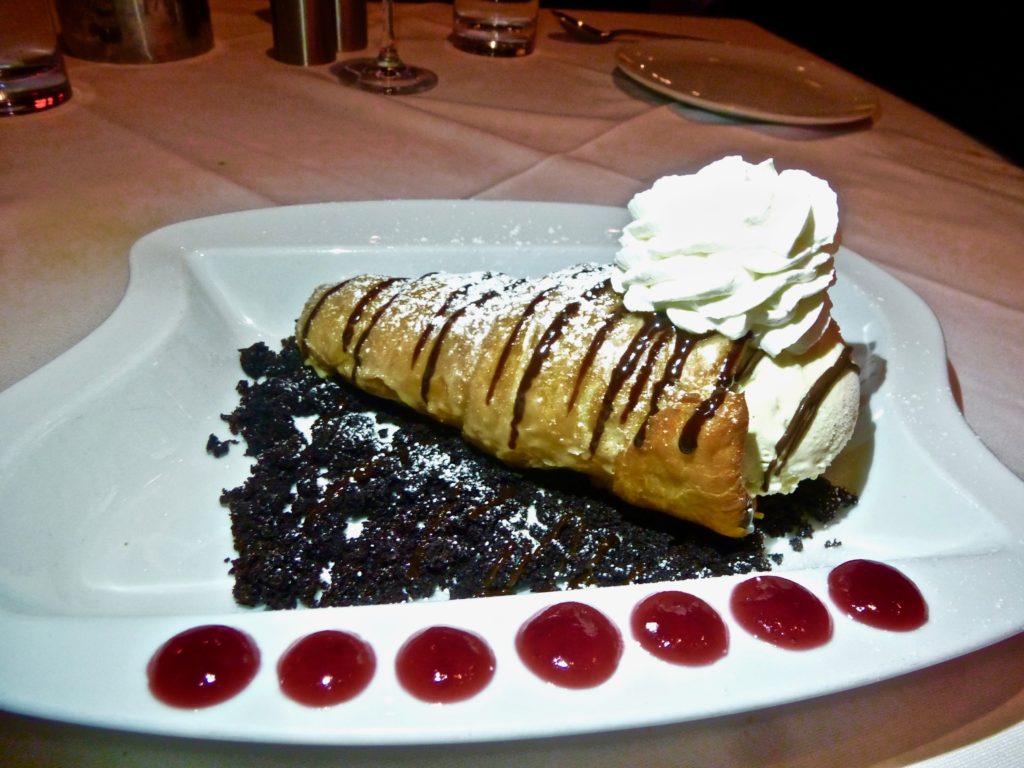 Restaurants come and go in Miami Beach, sometimes as often as the vacationers. However, there is a staple in South Beach that you can always depend on for an excellent meal, high-quality-service and a friendly atmosphere, and that's Red, The Steakhouse. This is the kind of place where you bring family and friends to share a great dinner as you interact with the affable staff and enjoy the most welcoming atmosphere in a deluxe steakhouse that you will ever encounter. As you dine on steak, fries and the highest quality desserts, a warm feeling shrouds you. It's like you've come home.
Suggestions: 1.) Begin with the Charcuterie Plate (Bresaola, Lamb Prosciutto, Wild Boar Salami, Duck Prosciutto, House Made Pastrami, Cornichons, Giardiniera, Whole Grain Mustard & Brioche). 2.) The main course can be a light-as-a-feather, moist and tender order of Filet Mignon with sides (Brussel Sprouts with Pancetta, Four Cheese Macaroni & Cheese, Truffled Whipped Potatoes). 3.) Innovative Chef Peter Vauthy has created a devilishly sweet dessert that looks like a big ice cream cone; it's actually a donut filled with Nutella and vanilla bean ice cream on a bed of chocolate cake crumbles with homemade raspberry jam. Yum.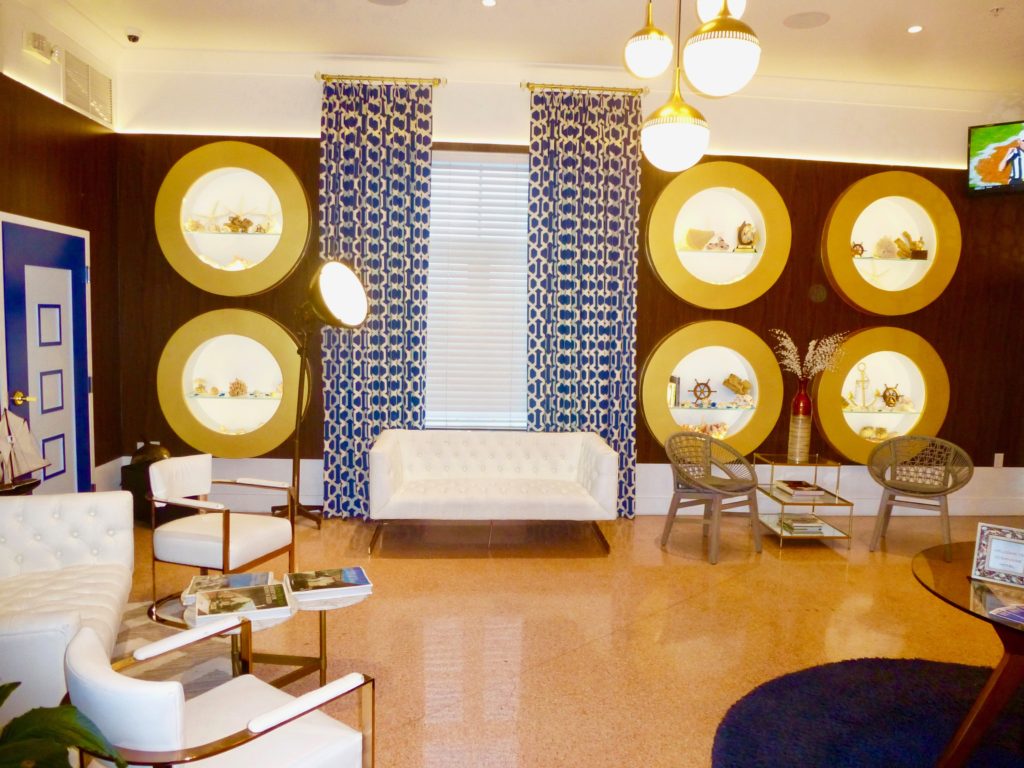 10. Oceanside Hotel Offers Low-Cost Boutique Lodging in Mid Miami Beach
Encountering the lively crowds in South Beach is not everyone's idea of a great vacation. If you're looking for an alternative from high-priced hotels and throngs of people, opt to stay in Mid Miami Beach, which is more residential and often cheaper. Oceanside Hotel sits on the edge of 63rdStreet, between two busy streets, Collins Avenue and Indian Creek Drive. Parking is sparse, so the hotel is more ideal for travelers who like to Uber. The historic neon signs on the outside say Vernont and Monticello, but this white-walled boutique hotel is the Oceanside. The carefully art-directed lobby looks like a movie set, the rooms spread across three buildings. The hotel's accommodations range from rooms with queen-sized beds to suites with bedrooms, kitchens and washer/dryers. Prices can start as low as $45 for a room and $103 for suites, depending on the season. The eclectic clientele has a friendly Bohemian sensibility that's attractively informal. Don't be surprised if guests say hello to you.
Suggestions: 1.) Don't skip breakfast or lunch at the hotel's The Tavern at Oceanside restaurant. The pancakes are as fluffy and light as the scrambled eggs. Lunch can include local seafood. 2.) The Happy Hour, between 7pm and 8pm, offers FREE drinks!!!! 3.) Allison Park, off 65th St. and Collins Avenue, features sea turtle sculptures, a green space and a quiet beachfront with lifeguards and showers. Put a towel down right on the sand, it's more comfortable than a Tempur-Pedic. Settle in, decompress and the comforting sounds of the calming ocean waves will put you in a state of bliss.
Art Basel is a huge calling card for travelers, but the days leading up to it and after in Miami are just as exciting.
Visit travel writer Dwight Brown at DwightBrownInk.com and BlackPressUSA.com.