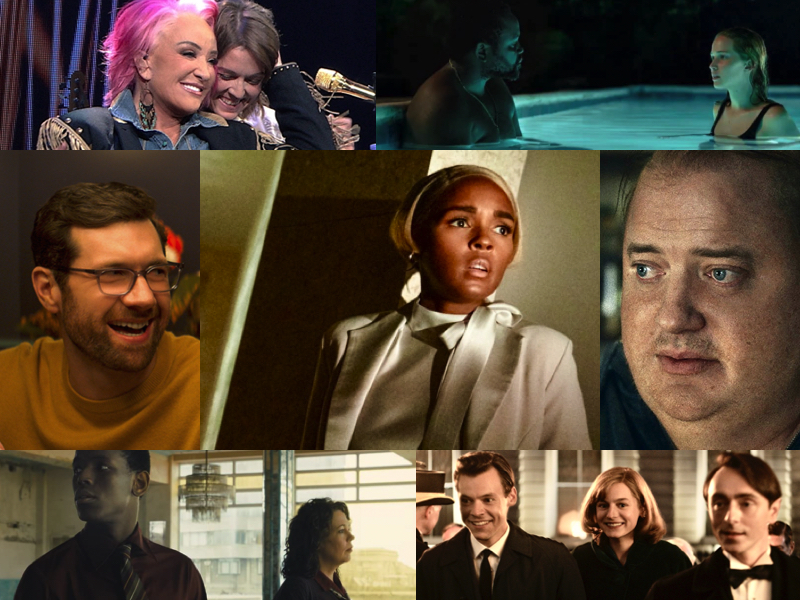 They came from far and near. Diverse voices expressing thoughts and stories in noteworthy films. People coping, rebounding, laughing, unraveling mysteries and putting life into perspective were seen and heard at the 2022 Toronto International Film Festival.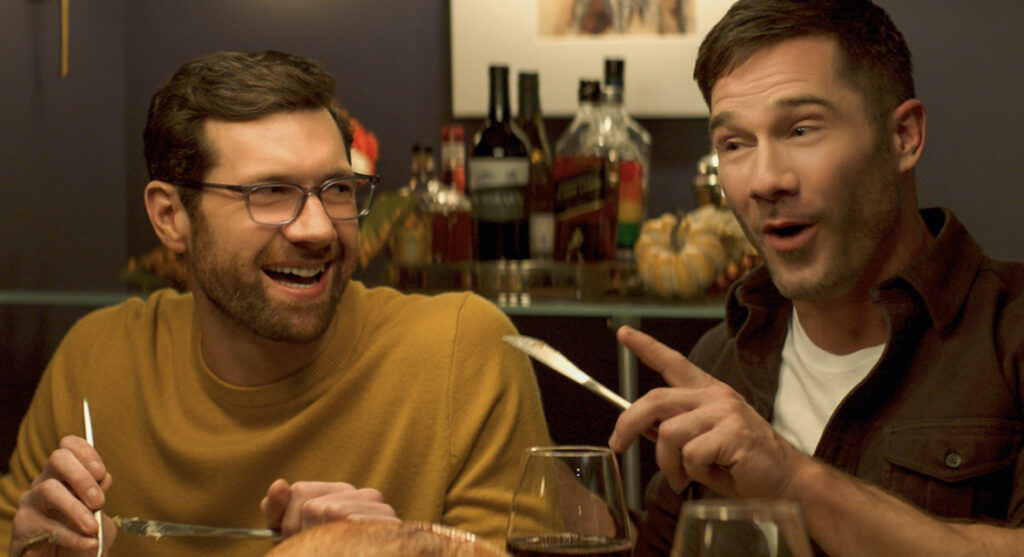 Bros (***) The first 30 minutes of this very contemporary and contemplative gay rom/com have got to be the funniest footage about gay life ever made. Set in New York City, the very flippant and observant Bobby Leiber (Billy Eichner podcaster extraordinaire of Billy on the Street) is the popular host of a podcast revered by the LGBQT+ community. He perceptively questions straights playing gays in movies and films that portray gay life as tragic. Successful career, dull love life. Until he meets his polar opposite, the very muscular and sought-after Aaron (Luke Macfarlane), an estate law attorney.
There is discord and harmony as the two men's divergent personalities and backgrounds merge. Their bumps on the road to a coupledom will ring true for all kinds of audiences. Director/co-writer Nicholas Stoller (Neighbors) adds in outlandish rom/com elements. Eichner, as co-writer, mixes in enough queer humor and insight to please fans and educate others. Pay attention, the one-liners and social consciousness observations are hurled at you non-stop.
Ensemble cast includes Miss Lawrence, Dot-Marie Jones (TV's Glee), TS Madison and Jim Rash as the habitually disrespected bi-sexual man. At 1h 55mm, this love shack sags in the middle, like many Judd Apatow-produced films. Yet it pulls itself together in the end. Eichner is a very perceptive lunatic, the kind that often helm late-night TV talk shows. This hysterical film could be his calling card.
Trailer: https://www.youtube.com/watch?v=BQIeBB9XMe8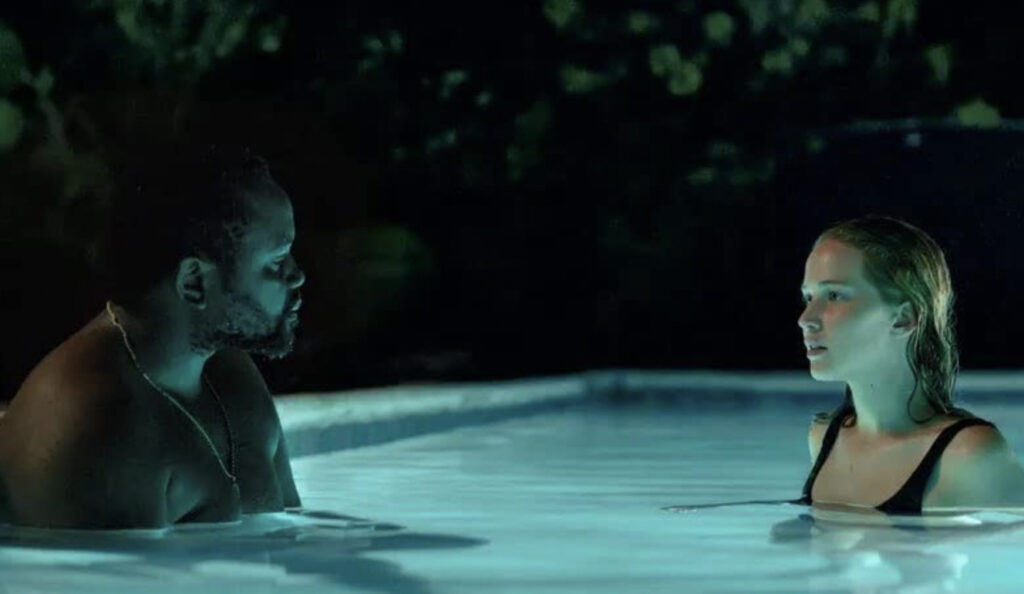 Causeway (**1/2) They're two lost souls finding comfort in each other's presence. Looking for love in all the wrong places until an imperfect match comes their way. That's the premise of a sometimes moving but too often maudlin screenplay by Otessa Moshfegh, Luke Goebel and Elizabeth Sanders. Yet, it's a script that compelled theater director turned first-time filmmaker Lila Neugebauer to shepherd this rom/dra into production.
Lynsey (Jennifer Lawrence), a veteran who formally worked with the US Army Corps of Engineers during the War in Afghanistan, must mend herself. A bomb blew up her vehicle, injuring her body and brain and ruining her career. She looks for solace back home in New Orleans, living with her alcoholic mom. Fate lets a mechanic (Brian Tyree Henry, Bullet Train), who is equally adrift, befriend her.
Their story is more a character study than a strong romance or drama. Emotions don't run deep and no one's life is in real danger. Lawrence is as understated as Henry; hence their budding friendship seems natural. But that lack of sparks makes what's on view seem like an acting exercise. Production elements are solid for a low budget movie. Hard to find real fault. Hard to find real things to praise. An absence of a strong word of mouth may stop this film from finding its audience.
Trailer: https://www.youtube.com/watch?v=j307q8zMD3Y
Empire of Light (**) Cinema Paradiso covered the love of movie theaters quite nicely. This poser goes down a similar path, with a less focused approach. The basic premise about theater employees becoming an extended family is a specific instance that is also true in many work environments—McDonalds to Amazon. So, the job for this script, by writer/director Sam Mendes (1917), is to convince audiences that its two-hour version of work life has a fresh vector, new message or unique twists. None of that is true.
In the 1980s, a movie theater, in the seaside town of Margate on the north coast of Kent in southeast England, has become a second home to Hilary (Olivia Colman), a middle-aged woman who supervises the staff. It's also the place where she placates her boss (Colin Firth) with sexual dalliances. When Stephen (Michael Ward, Small Axe) joins the all-white staff, the dynamics change. An improbable romance ensues.
Subsequent emotional/psychological breakdowns feel contrived. Stephen's physical abuse by white skinheads seems like trauma porn, meant to solicit fear, sadness and outrage, when it only feels exploitive. Cinematography by Roger Deakins and music by Trent Reznor and Atticus Ross are exquisite. Performances all around are solid. The faulty screenplay doesn't materialize into a worthy or profound film. This was a waste of everyone's time and talent.
Trailer: https://www.youtube.com/watch?v=HdMPTgYi-0w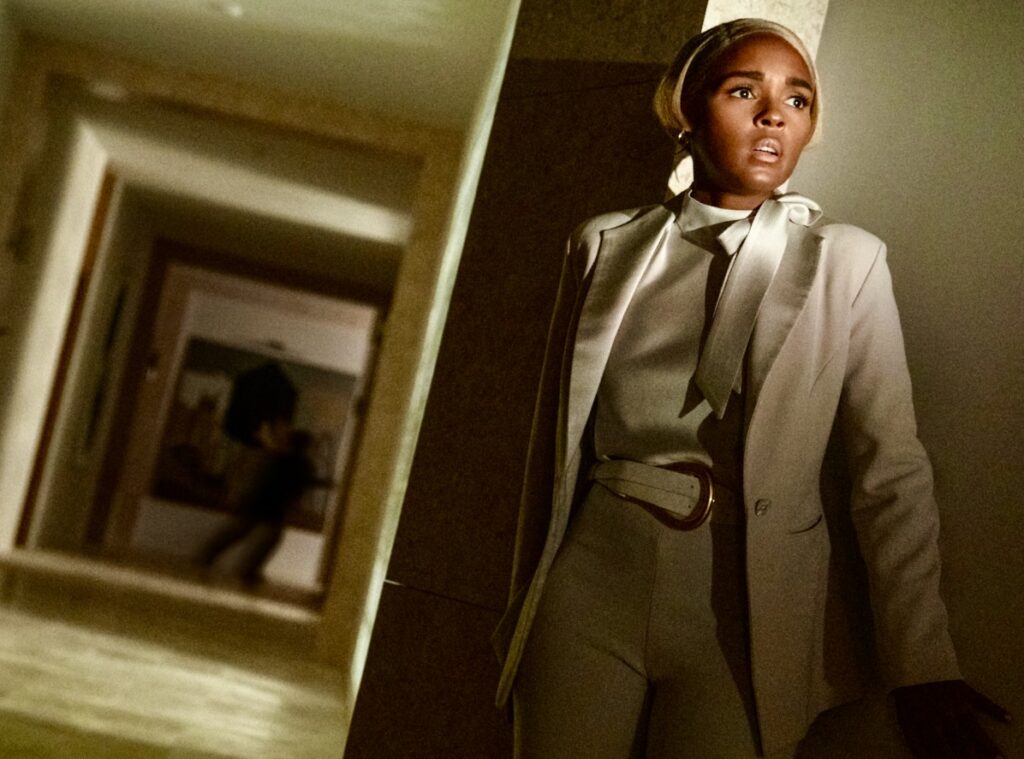 Glass Onion: A Knives Out Mystery (**1/2) The first Knives Out was a bloated, actor-overloaded and lavishly produced Agatha Christie-like knockoff. This follow-up to that surprise 2019 hit is even more extravagant. Production designer Rick Heinrichs, set decorator Milan Damnjanovic, costumer designer Jenny Egan, art director Andrew Bennett and cinematographer Steve Yedlin should take a bow for creating visuals that are consistently stunning, even when the film is not.
Southern Detective Benoit Blanc (Daniel Craig's annoying Louisiana accent has become charming) heads to a Greek island, where a billionaire (Edward Norton) lives in an onion-shaped glasshouse, mansion. The dude has invited friends over for a mystery game. Figuring out who is killing who becomes the thread that pulls audiences through a barrage of bullets, homicides, poisonings and other perils.
The lengthy footage (2h, 19m) in writer/director Rian Johnson's big budget mystery/thriller would feel like an eternity if it weren't for some very campy performances: Scenery-chewing Kate Hudson, the suave Leslie Odom Jr., belligerent Dave Bautista and weaselly Kathryn Hahn save the day. Singer/actor Janelle Monáe leaves her mark as Cassandra, a character who is hard to pin down, but easy to remember. If you like your gaudy whodunits stirred but not shaken, this might be for you.
Trailer: https://www.youtube.com/watch?v=-xR_lBtEvSc
My Policeman (***) If tragic gay characters seem a bit too passé for you, you may change your mind after peeping in on this well-crafted and tortured love triangle. The dual storylines involve a trio in 1950s Britain and their elder selves decades later. The oddly affecting and romantic triad starts when a police officer (Harry Styles/Linus Roache) falls in love with a schoolteacher (Emma Corrin/Gina McKee) and also becomes enamored with a museum curator (David Dawson/Rupert Everett). As Princess Di said, "There were three of us in this marriage, so it was a bit crowded."
Director Michael Grandage fulfills all the intricacies, social commentaries, romantic liaisons, and reflections set forth in Ron Nyswaner's tender, fated screenplay. The brushes with the law, deep-seeded jealousies and the memories of senior citizens make compelling drama. All production elements are strong, especially Steven Price's (Oscar® winner for Gravity) soul-searching musical score. Wonderful acting from the entire cast. Styles is a complete surprise as the ambivalent and selfish cop. Gina McKee makes the very introspective elderly teacher feel like the only adult in the room. A moody portrait of a love that was once only spoken about behind closed doors.
Trailer: https://www.youtube.com/watch?v=xAEgWXOH1mY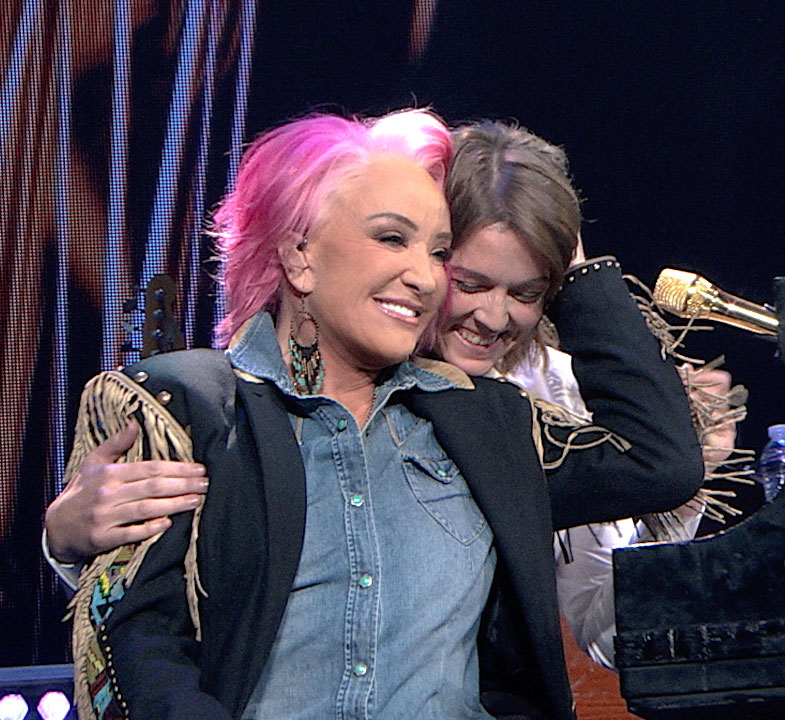 The Return of Tanya Tucker: Featuring Brandi Carlile (****) Don't call it a comeback. She never left. It's just that the world is now catching up with Tanya Tucker because her fangirl Brandi Carlile has become her advocate. At age 13 Tucker had her first hit in 1972 with the country western classic "Delta Dawn." Encouraged by her father who became her manager, she started singing as a kid and her records and live performances pulled her family out of poverty. A romance at age 22 with 40-year-old Glen Campbell caused tabloid gossip. Bouts with alcohol and cocaine further cemented her rep as a country badass in need of healing.
With total admiration, Carlile and her crew produce Tucker's first album (While I'm Livin') in 17 years, prep her for comeback performances and get her up and running. Watching Tucker's phoenix is about as engaging as doc filmmaking can ever be. When Tanya and Brandi duet it's heaven. Director Kathlyn Horan's doc style is very informal and engaging. Cinematographer Jessica Young doesn't miss a trick. Editor Brady Hammes fits concerts, studio sessions, confessions and the women's warmhearted, female-centric banter into a tight 1h 48m album.
Carlile helped Tucker write the Grammy-winning hit "Bring My Flowers Now," and the song's lyrics encapsulate this doc's greatest achievement. "Bring my flowers now, while I'm livin'. I won't need your love when I'm gone." Bless Carlile for giving Tucker the respect she deserves, now.
Trailer: https://www.youtube.com/watch?v=0L-5bcELrf0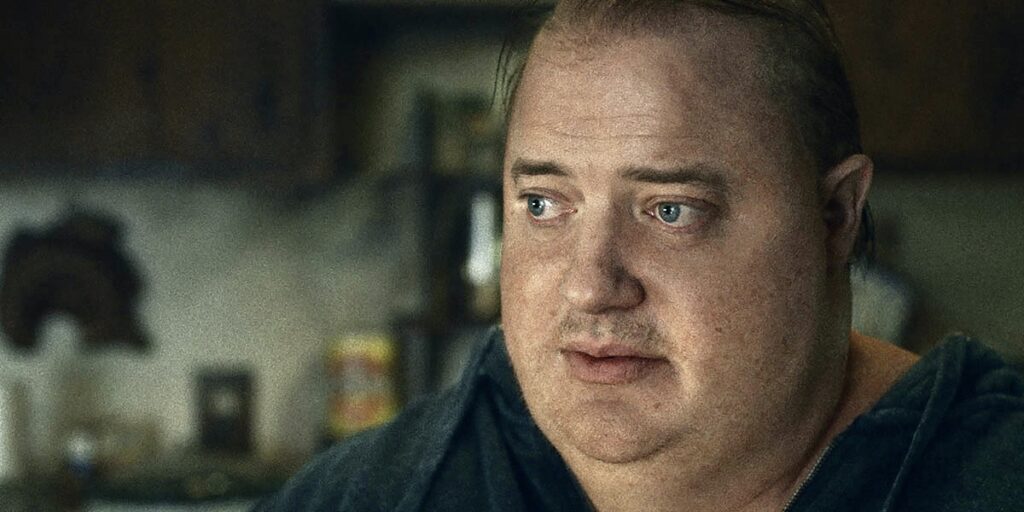 The Whale (****) It's a one-man show, with accoutrements. Playwright Samuel D. Hunter adapted his Drama Desk Award-winning stage play and placed his script in the hands of director Darren Aronofsky. The filmmaker could have made this project abstract and absurd (a la Requiem for a Dream) or raw and gritty (The Wrestler). Fortunately, Aronofsky chose the latter style.
Charlie (Brendan Fraser), a professor, teaches online English courses. Not due to COVID necessarily, more because he is ashamed of being morbidly obese. He's a 600-pound couch potato. Estranged from his family and nursing a broken heart, he has little to live for until there is a knock at his door…
All eyes are on Fraser, who depicts Charlie as being full of self-pity and feeling defeated. Hard to take your eyes off the protagonist as you wonder if he will fall, die of a stroke or eat himself into oblivion. Only a few vital characters interact with him, floating in, out and around a man stuck in the dingiest apartment (production designers Mark Friedberg, Robert Pyzocha). Sadie Sink, Hong Chau, Ty Simpkins and Samantha Morton play the few people in his life.
Rob Simonsen's ominous musical score intensifies drama that builds, builds and builds until something crucial must happen. You'll gaze dumbfounded at the screen for 1h 57m. Pulled into an emotional black hole that offers no easy exit. That's an incredible, mind-numbing feat.
Trailer: https://www.youtube.com/watch?v=_wwgoELTHGU
For more information about the Toronto International Film Festival go to https://tiff.net/.
Visit NNPA News Wire Film Critic Dwight Brown at DwightBrownInk.com.