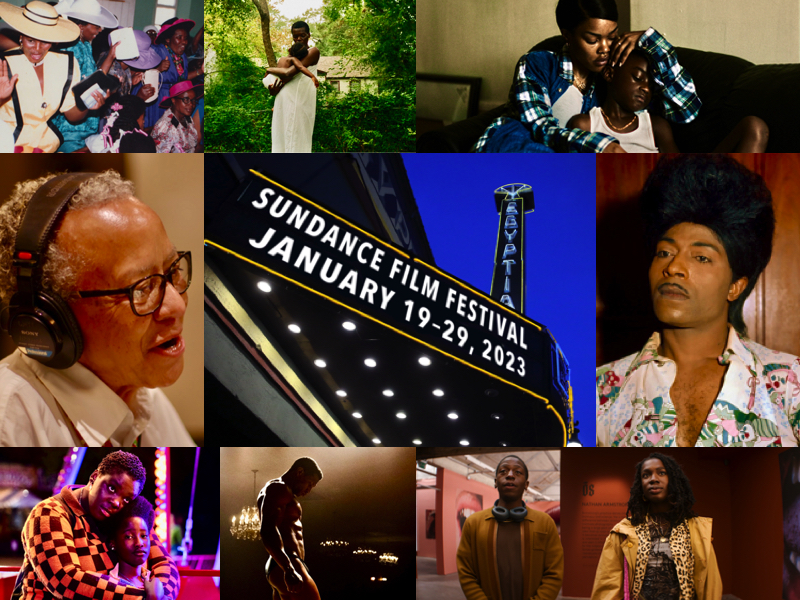 Black life was on full view at the 2023 Sundance Film Festival. Legendary figures were given their due. Family dramas were showcased. Movies from the motherland added a unique perspective. Black directors, screenwriters, tech crews and actors showcased their talents at America's biggest indie film festival in films that mattered.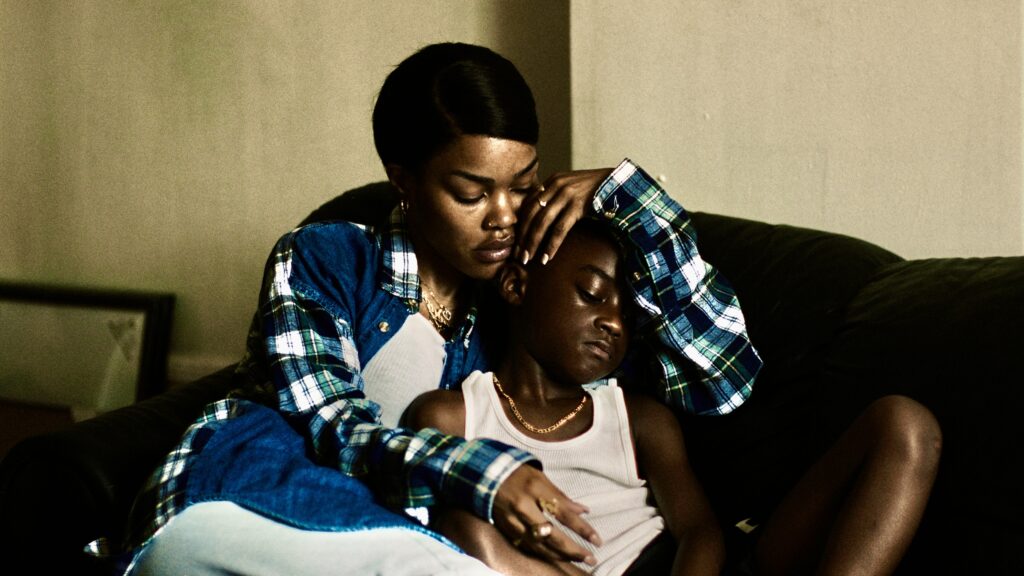 A Thousand and One (****) In the 1990s, six-year-old Terry (Aaron Kingsley Adetola) thinks his mom lnes (Teyana Taylor) left him on a Harlem street corner when he was a baby. Now that she has done her time at Rikers Island jail, she's trying to make amends and she steals him from foster care. That thoroughly inventive premise spotlights the creative genius of first-time feature film writer/director A.V. Rockwell. From the jump, she weaves a captivating urban tale eschewing the stereotypes, cliches and tropes too prevalent in the genre and presenting a compassionate mother/child relationship that endures the Giuliani years, stop and frisk, gentrification…
Watching a ferociously protective and streetwise mother try to beat the system and raise a son who will have more opportunities than she is so compelling. Taylor's searing portrayal of that woman is Oscar-worthy. The supporting cast playing her extended family shines. Rockwell pours more hard living and love into this 1h 57m film than a dramatic TV series could in an entire season. Wonderful on every level. Food for the soul. 
All Dirt Roads Taste of Salt (**1/2) Relying on subtext and artistry to carry a film for 92 minutes is a gamble. It's a chance that filmmaker Raven Jackson takes as she spins a southern yarn about a girl becoming a woman in rural Mississippi. The visuals are splendid: Watching a butterfly on a car dashboard. The sounds are true: Crickets at night. The music is wonderful: Gladys Knight and Robert Flack. The emotions are there: Admiring a boy named Wood, all the way through life. But without a sound detailed rom/dra plotline that fills in the empty spaces, all viewers get is an inkling. Just enough of an essence for a short film. Not nearly enough for a feature. It's never enough.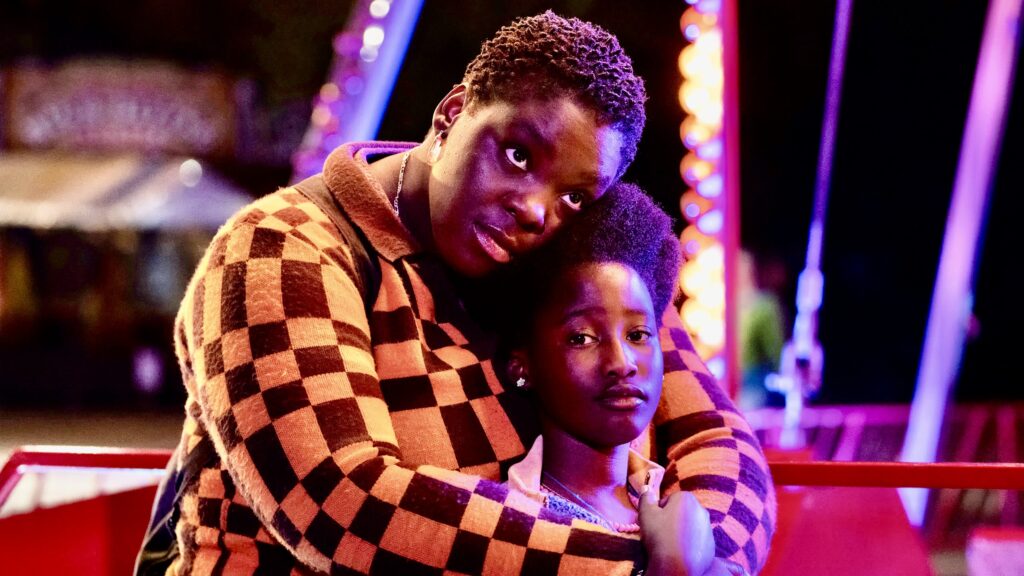 Girl (**1/2) For 24-year-old, Grace (Déborah Lukumuena), an African immigrant living in Glasgow, Scotland, the only person that matters is her daughter Ama (Le'shantey Bonsu). Grace: "I was lonely until she came along." But her overbearing protectiveness isolates and stresses Ama. Beautifully framed scenes look like photos in an art gallery. The sets, production design, lighting, composition and colors are mesmerizing (cinematographer Tasha Back). The costumes too. But none of it makes sense considering the two are supposed to be living in a condemned building on the poor side of town.
The overly sullen and trauma-rattled lead character is too tough to access emotionally. And what's on view is way too sad for way too long as this small drama is overshadowed by its fancy production elements. Yet, the directing technique exhibited by filmmaker Adura Onashile, in her first film, is promising.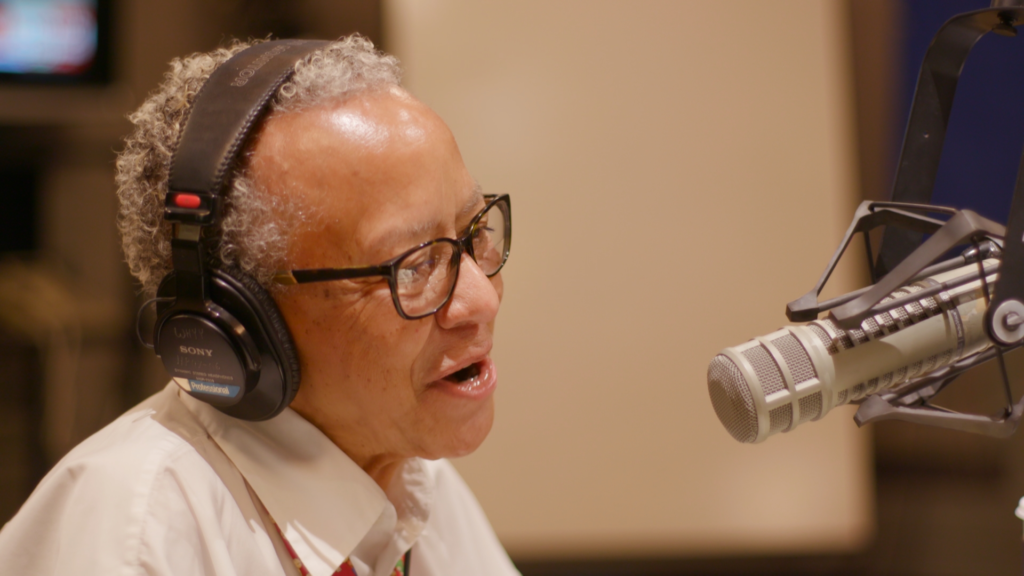 Going to Mars: The Nikki Giovanni Project (***) "A lot of things I don't remember, I choose not to remember. I make up the rest. That's what storytelling is all about," says poet/writer/activist/educator Nikki Giovanni. In this very enlightening homage, by documentarians Joe Brewster and Michéle Stephenson, the icon gets the respect she deserves for speaking truths, reflecting on her life and discussing racism, sexism, classism and other social issues with the intelligence of a scholar and the wit of a genius.
Clips and images of her famous conversation with James Baldwin are on view. Stories of her abusive father, estranged son and babysitting an activist's child with a gun for protection add to her allure. The spotlight shines magnificently on Giovanni as she speaks in the most poetic ways revealing precious and profound thoughts: "I believe the most beautiful poem ever heard is your heart racing."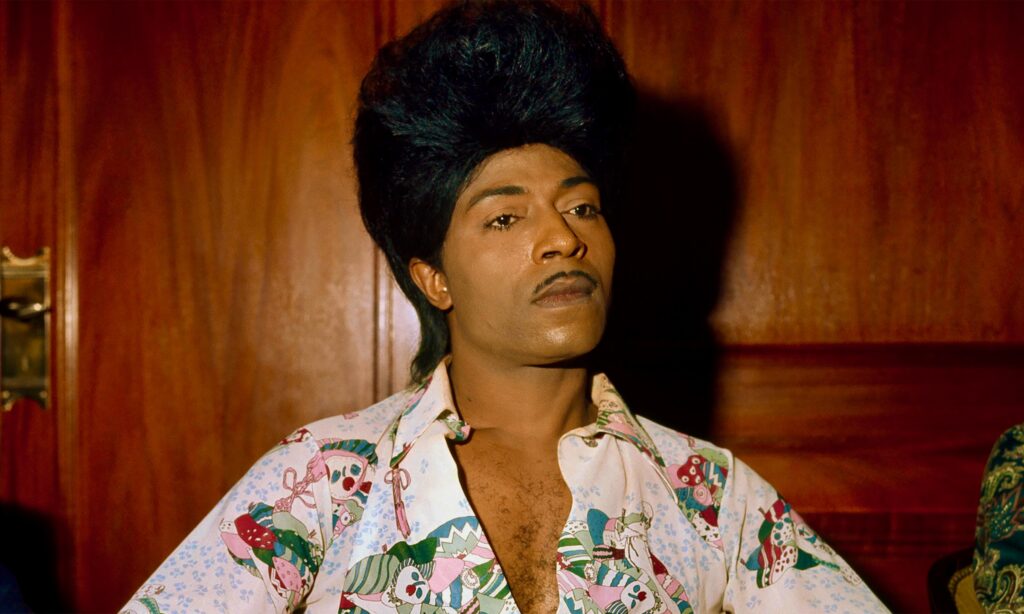 Little Richard: I Am Everything (***1/2) Shut up!!! Richard Penniman, a pioneer rock 'n roller, was the third of 12 children in 1930s Macon, GA. His brash personality got him the attention he desired. Banging piano keys like a percussive instrument, wearing flamboyant attire and singing provocative songs ("Tutti Frutti') arguably made him the music industry's first true glam rock star. Director Lisa Cortes astutely assembles an impressive group of legends who attests to his showmanship and musical prowess: Tom Jones, Nona Hendryx, Mick Jagger, John Waters, Billy Porter…
If legends are defined by how they changed the world, blending gospel, blues and boogie woogie music, getting black and white kids to dance together and letting fledgling bands (Beatles, Rolling Stones) share his tours make Penniman's breakthrough achievements worthy of acclaim.
This perceptive doc also tackles his up and down career and ambivalent feelings regarding his sexuality—proud, ashamed, proud… If you pick the right subject, a documentary sells itself. In that way, Little Richard's legacy is a magnet and music fans will be drawn to this revealing doc. He always knew he was worthy of the attention: "I'm not conceited. I'm convinced." Shut up!!!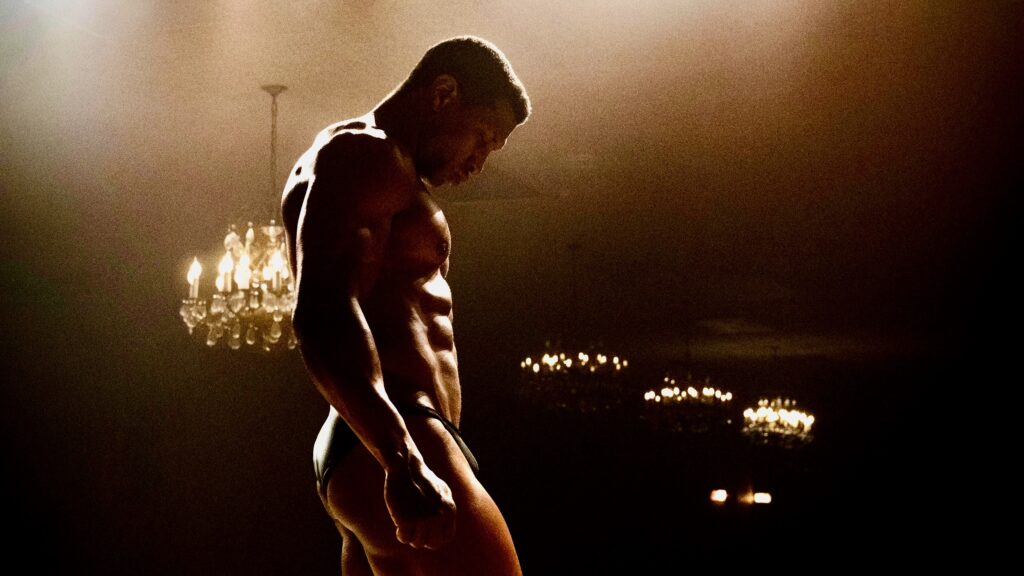 Magazine Dreams (**) Images of Jonathan Majors (Creed III) in a skimpy swimsuit, sporting a lean, muscular body that would shame Michelangelo's David don't portend what's to come. So, film fans anticipating the joy of Magic Mike or enthusiasm of Pumping Iron, think twice.
Killian Maddox (Majors) is a mentally disturbed young man shooting steroids to fulfill his dream of winning a bodybuilder competition and being a magazine cover model. His volcanic emotions, demonic delusions and hostile threats stymy his efforts: "I'm gonna come down there, split your skull open and drink your brains like soup."
As a director, Elijah Bynum makes perfectly crafted footage, and his visual and musical tastes are impeccable. As a screenwriter, he stumbles as he spews an ugliness for 100+ minutes that won't attract an audience or good word of mouth. Majors, the tech crew and Bynum's directing skills are destined for great things. This film, likely not. Moral to the story? Beware of men in G-strings bearing false promises.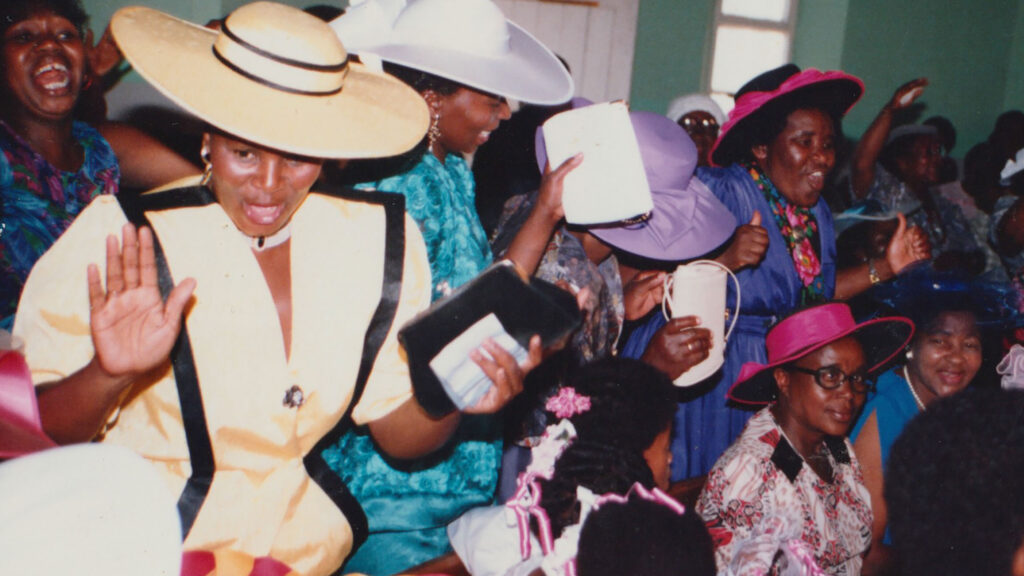 Milisuthando (***) Poignant conversations about race in this illuminating doc make it much more than just an evocative memoir by writer/director/cultural director/artist Milisuthando Bongela. Growing up in the Xhosa community in the Transkei in South Africa and going to white schools made her experience with apartheid unique. The prejudice she felt is revisited in interviews with her elderly aunties, faded photographs, home videos and news clips of historic events. The vestiges of bigotry still haunt her. Says one friend: "Friendship is giving of yourself generously with no expectations in return." That's what Milisuthando is manifesting with her poignant documentary. Illuminating, thoughtful and reflective in ways that are continuously surprising.
Rye Lane (****) If Love Actually and Love Jones had a child, this would be it.
Dom (David Jonsson), a twentysomething, is ugly crying in a toilet stall in the unisex bathroom of a bar in South London. Yas (Vivian Oparah) overhears the wailing. Fate pulls them together as they discuss their exes. His left him for another man, hence the tears of a cuckhold. Hers has moved on too. Their mutual happiness may be the best revenge, but for now they're oblivious.
First-time director Raine Allen-Miller has created the wittiest, coolest and most contemporary rom/com in ages. Her breezy, moment-to-moment directing never loses its energy as she follows the two lovebirds across colorful sets, wearing the hippest clothes and exploring their very budding relationship.
Clever dialogue pours out of Yas and angst fuels Dom because screenwriters Nathan Bryon and Tom Melia have captured the feel of young Black British life. Music by Lou Rawls, Terence Trent-Darby and British singer/writer Sampha make for a toe-tapping playlist. Rye Lane is so romantic and fun it should be turned into a streaming series. And if that happened, international audiences would stay glued to Dom and Yas's love parade.
For more information about the annual Sundance Film Festival go to: https://www.sundance.org/festivals/sundance-film-festival/about.
Visit NNPA News Wire Film Critic Dwight Brown at DwightBrownInk.com.