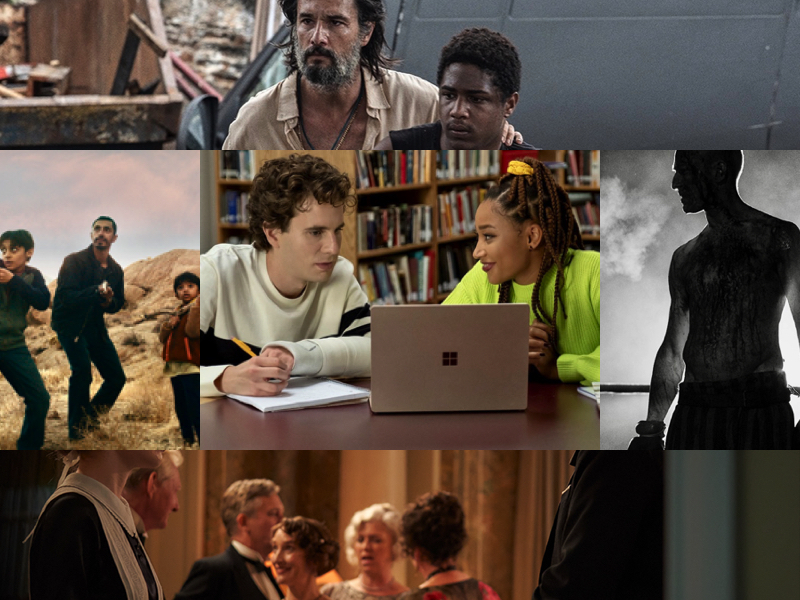 TIFF featured a dazzling array of films. Many had black actors cast in pivotal roles in unique stories from around the world. Their performances will resonate with movie fans in theaters and on streaming services.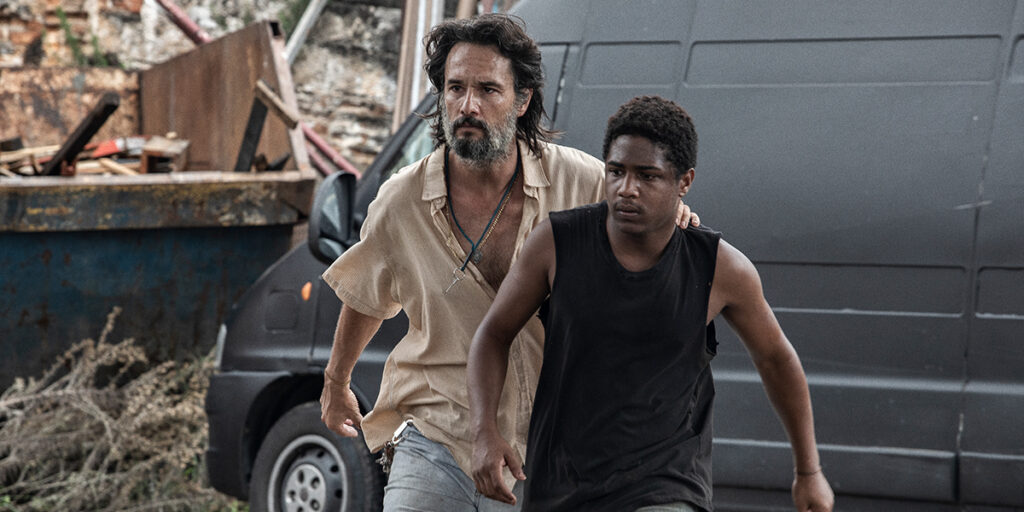 7 Prisoners (*1/2) Brazilian American writer/director Alexandre Moratto examines the depravity and perils of human trafficking, and his intentions outweigh his success as a storyteller, co-writer and director. Eighteen-year-old Mateus (Christian Malheiros) heads to Sao Paolo to work in a junkyard for an immoral boss, Luca (Rodrigo Santoro, Westworld). Little does he know that six others and he will become imprisoned, indentured slaves. A hopeless, desperate fear carries the film as far is it can, dispensing true dramatic suspense along the way. Portrayals of innocent victims and sociopaths seem authentic, with Malheiros' strong performance giving the movie its core.
Mistakenly, the narrative descends and never ascends. Key protagonists turning into antagonists who can't conquer their demons. Easy not to like the way the central Afro-Brazilian character is treated. Easy not to like his dismal character arc. Easy to assume, given what's on view, that an Afro-Brazilian writer and director might have made different choices, ones that don't demonize the black lead. There must be a better way of fictionalizing a very difficult and timely subject. There must be an intelligent filmmaker out there who is up to that task.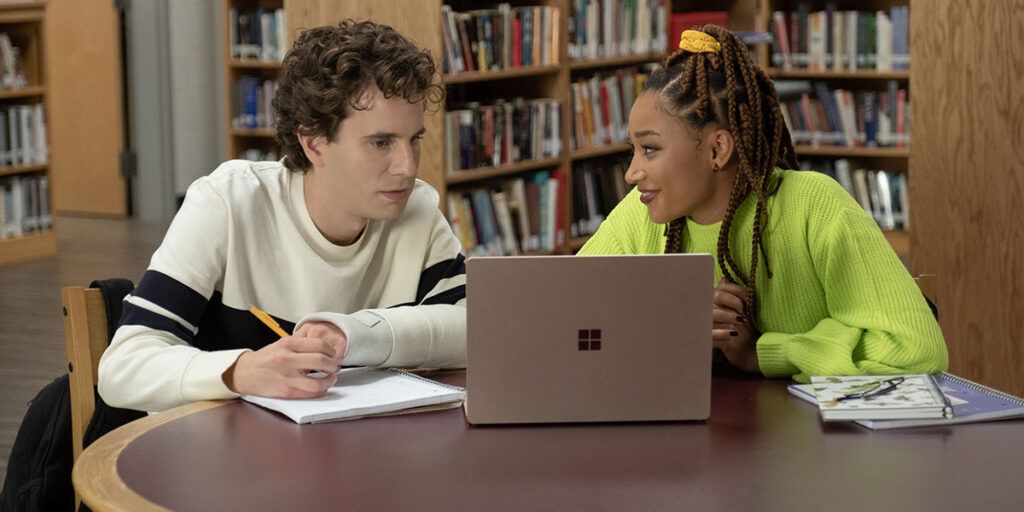 Dear Evan Hansen (**1/2) Teen angst put to music propelled the Dear Evan Hansen musical to a Tony Award for Best Musical. Director Stephen Chbosky (The Perks of Being a Wallflower) and screenwriter Steven Levenson (Fosse/Verdon) help Best Actor Tony-Winner Ben Platt reprise his role as the kid who wrote a note to himself that ironically turned him into a school hero. Important missives about mental health and high school students anchored the Broadway show and are upfront in this film. 
The direction and the script open up the stage musical so much that unknowing audiences may not detect that the source material was a theater piece. Pity there's a meanness to the Evan character that is hard to shake. The way he treats his mother (Julianne Moore) and the lies he tells weigh heavy making him barely redeemable. Amandla Stenberg (The Hate You Give), Nik Dodani, Kaitlyn Dever, Amy Adams, Danny Pino and DeMarius Copes round out a talented, multicultural cast. Platt, under the scrutiny of an unforgiving camera lens, looks way too old for the part. But the man can sing his ass off: "Have you ever felt like nobody is there… you will be found!" The Greatest Showman crowd will seek out this musical and scream its praises—in harmony.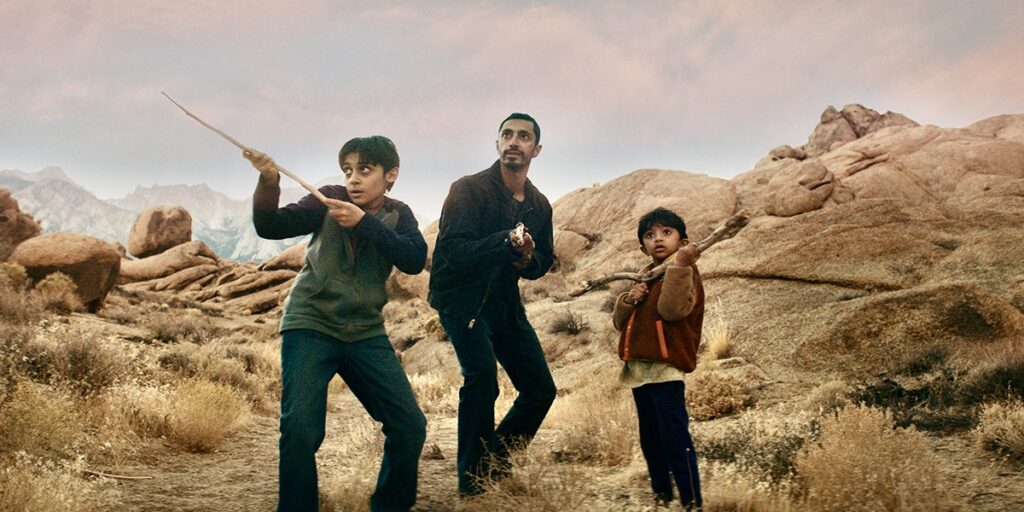 Encounter (**) Initially, the weirdness of this story feels like you're in for a scary sci-fi thriller with an invasion of microorganisms terrorizing the land. As the film turns into a character study about a vet with mental health issues, it steadily loses steam and reason. Malik Khan (Riz Ahmed), an ex-marine, has been away from his two young sons for years. One day he shows up, snatches them and the trio heads out on the road trying to evade adversaries only he can see.
The script (Joe Barton, Michael Pearce) and dull direction (Pearce) carreen from contorted moment to improbable situation with no sense of reality or purpose. Audiences should empathize with the PTSD soldier, but likely won't. Still, Ahmed brings brilliance to a faulty character that doesn't deserve it. Octavia Spencer, as his parole officer, provides a strong emotional foundation that adds a bit of sanity to the proceedings. Feels like a preposterous movie and not real life. Which is never a compliment.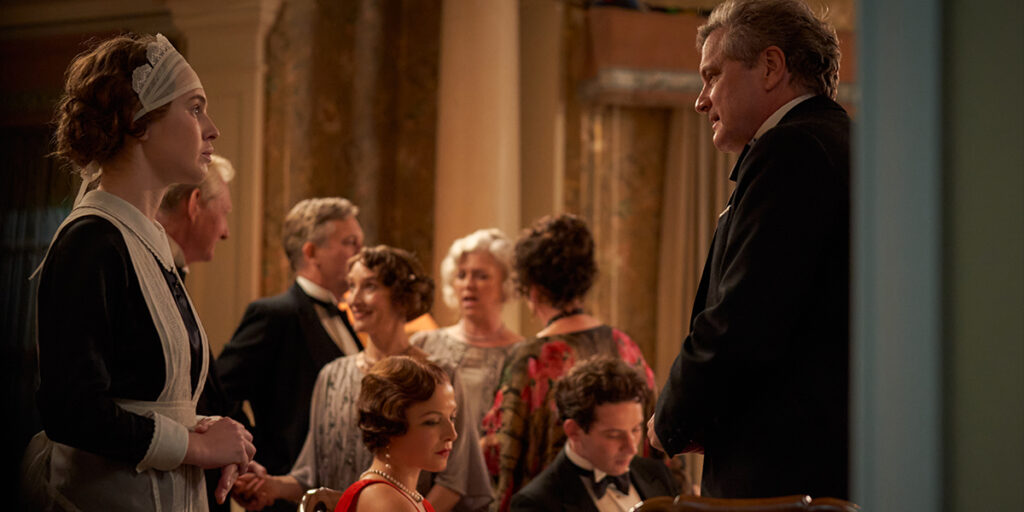 Mothering Sunday (***) Hard to imagine that the young flirtatious maid Jane (Odessa Young), in the beginning of this post-WWI British aristocratic romantic drama, will evolve into a woman with so much depth, but she does. And that journey, as directed by Eva Husson and written by Alice Birch from a novel by Graham Swift, is well worth following. For romantic audience members the love affair between her and a wealthy ex-vet neighbor (Josh O'Connor, The Crown) is as starry-eyed as it is erotic. Might be all the tasteful nudity. For the anglophiles, the servant/master dynamic may have an appeal in a very Downton Abbey way.
Artfully, Husson captures the tone and era well. Jamie Ramsay's gorgeous cinematography should get second billing—it's almost like the footage is a supporting character. Morgan Kibby's musical score includes busy violins that buzz like bees in very fragmented ways. Similar to the truncated feelings, slight nuances and passing moments that sometimes make the narrative seem jumpy.  Olivia Colman and Colin Firth play Jane's noblesse oblige bosses so nonchalantly it's like they're sleepwalking. Sope Dirisu (The Huntsman: Winter's War) portrays a pivotal character in Jane's later life with certain charm. Well-crafted. Well-told. Fits the genre neatly. Husson shows great promise.
The Survivor (**1/2) Holocaust survivor stories have a built-in empathy factor that generally compels audiences. This true tale is in that realm but complicated because the central character, Harry Haft (Ben Foster), has so many bad deeds and associations in his past that his story of redemption is not as attractive as it should be. To survive the WWII Auschwitz extermination camp, Haft became a camp boxer who was championed by a despicable Nazi officer (Billy Magnussen) and left a slew of dead bodies in his wake. Post war, Haft is in America preparing to fight Rocky Marciano hoping that ensuing publicity will help him find a loved one. But he can't shake his past. In the film's most well-written scene, a snoopy reporter (Peter Sarsgaard) pries him: "That made you the most protected Jew in Poland…" Haft: "I was a pet—a trained dog nothing more." Reporter: "But even a beaten dog loves its master."
The Auschwitz sites look like sets, not real. Director Barry Levinson's heavy-handed style tends towards melodrama. He's great with most of the ensemble actors, less successful with the film's overall feel and too much of Haft's history (screenwriter Justine Juel Gillmer) is told by him and not seen. The musical score (Hans Zimmer) seems a bit old fashioned. Stellar supporting cast includes Danny DeVito, John Leguizamo and Paul Bates (Coming 2 America). Foster's performance feels like a studious theatrical actor is emoting in over-drive for a heavyweight role. On the other hand, Vicky Krieps, as Haft's love interest, is so natural her acting is invisible—seamless. A well-intended pugilist story worth telling, but not necessarily in this way.
For more information about the Toronto International Film Festival go to https://tiff.net/.
Visit NNPA News Wire Film Critic Dwight Brown at DwightBrownInk.com and BlackPressUSA.com.