Black actors and actresses stepped into the spotlight at the 2022 Sundance Film Festival. Some shined in lead roles and others stole scenes as supporting actors in amazing dramas, comedies and thrillers. Case in point…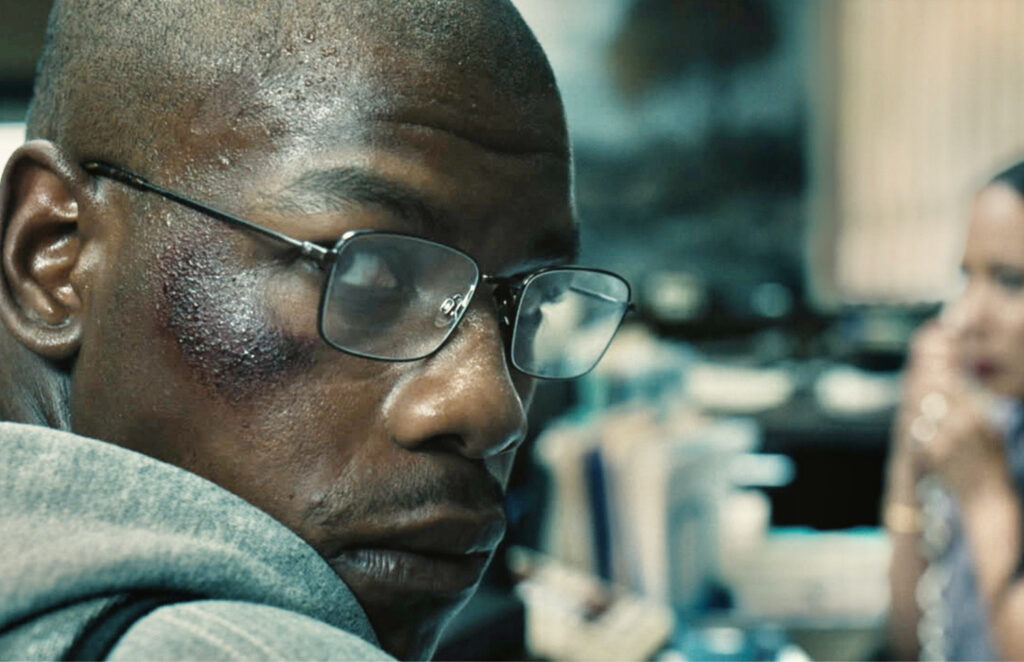 892 (***)
Denzel Washington has several heirs apparent, and judging by John Boyega's very edgy, disturbing performance in this drama thriller, he's been anointed. His emotions, facial expresses, physical movements and fiery tone are so Denzel audiences will be awed. Brian Brown-Easley (Boyega) is a Marine war vet with mental issues. He's separated from his wife (Olivia Washington, Lee Daniel's The Butler) and child, totally dependent on the VA for his income and incensed that they owe him money they won't pay due to red tape. Unwisely and stubbornly, he takes over a bank and holds two employees (Nicole Beharie and Selenis Leyva) hostage over a $892 debt.
Yes, it's a well-worn premise (Dog Day Afternoon for starters), but Boyega adds verve to the crisis with an explosive portrayal of a wronged ex-soldier. The entire supporting cast (Connie Britton, Jeffrey Donovan and Michael Kenneth Williams in his final performance) fortify his efforts. Director Abi Damaris Corbin and co-writer Kwame Kwei-Armah's script excels when it develops the lead character and those around him. It's less successful when it contemplates his past. The whole movie would have been more riveting if it was all in the moment—like a car accident in progress and the doors won't unlock. Editor Chris Witt exhibits precision timing. Cinematographer Doug Emmett (Sorry to Bother You) is adept with lighting and movement. Michael Abels' dramatic score ups the ante. But this is all about Boyega. It's his film. His spotlight. Once a prince, now he's an acting king.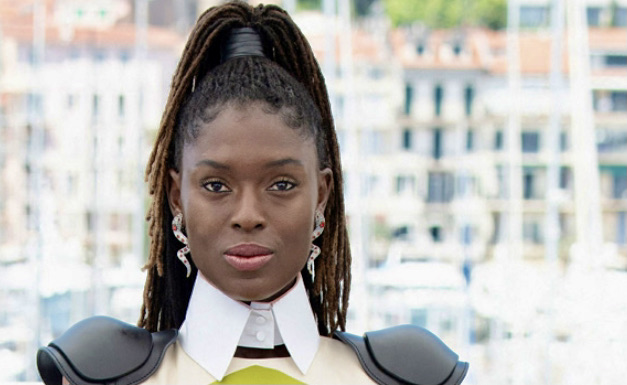 After Yang (***)
South Korean-born American filmmaker Kogonada pulls you into his futuristic sci-fi family drama with a gimmick that is as fascinating as it is disconcerting. A mom (Jodie Turner-Smith, Queen & Slim) and dad (Colin Farrell, Tigerland) have a very new age problem. Yang (Justin H. Min), the Asian, lifelike, artificially intelligent helper they bought as a companion for their adopted Asian daughter Mika (Malea Emma Tjandrawidjaja), has a core malfunction and expires. The black mother and white father still want their child to have a connection to her Asian heritage. Now, like replacing a Barbie doll or a video game, they shop in stores or on the black market for repair parts or a new model.
Only an astute filmmaker like Kogonada could innately contemplate the positive and negative aspects of cross-cultural Asian adoptions and then wisely develop a fascinating screenplay that humanizes techno sapiens and dehumanize humans. It's a very affecting creative strategy that is as alienating as it is absorbing. Art direction, production design, costumes and a score that favors soft piano and cello music set the mood. The entire cast plays into the game. Comparisons to slavery and human trafficking are warranted. Just when you think Kogonada's script couldn't be colder, he throws in dialogue that is as perceptive and heart-warming as a Hallmark card: "What a caterpillar calls the end, the world calls a butterfly." An eerie, fascinating bit of sci-fi that lets audiences know how far humans should and should not go.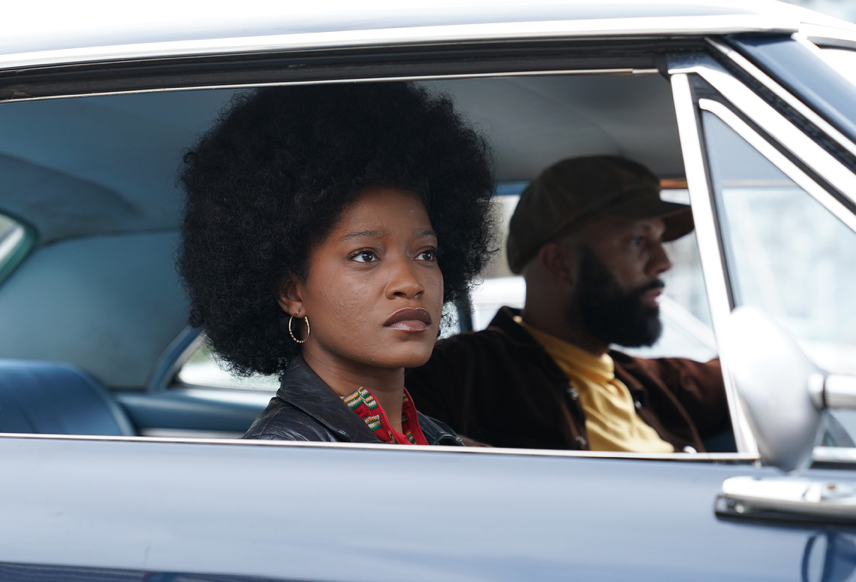 Alice (**)
Suspending disbelief is a precursor for a lot of films, and audiences are more likely to extend that courtesy if a fantasy movie earns their trust. The problem with this far-fetched fable is that it delves into a painful part of Black history, plays loose and fast with details and time jumps in ridiculous ways. Alice (Keke Palmer, Akeelah and the Bee) is a slave on a perceived 19th century Georgian plantation. She is beaten and raped by her master (Johnny Lee Miller, Trainspotting) and in love with her partner Joseph (Gaius Charles, Friday Night Lights). The lovers try to escape, and their efforts are met violently. On one last try, Alice runs beyond the confines of the plantation to discover a modern highway and that the year is 1973. Say what?
It would take a very seasoned writer/director to make this preposterous plotline viable and not outrageously silly. First-time filmmaker Krystin Ver Linden is not up to that task. The movie wallows in slavery porn (beatings, shootings, sexual abuse) before it lets Alice breathe. And then when the protagonist is thrust into '73, she miraculously catches up on the complexities of Black history in a couple of days, becomes an Angela Davis/ Pam Grier type militant and seeks revenge. If most library users can't understand the Dewy Decimal System, how is it that Alice, who can barely read, can find and examine countless relevant Black books in an instant? It doesn't make sense. Regardless, the cast, especially Palmer is all in. Common stars in the '70s portion. The footage is attractive, especially shots of weeping willow trees. Costumes for the old and new South are appropriate. The bouncy 1970s playlist includes pop/soul hits from Diana Ross. A novel idea on paper. A bad idea on screen.
Am I OK? (**)
Grammy nominated comedian Tig Notaro has a droll, likable sense of humor and much of her bemusement is centered around lesbian life. As the comic/actress/director co-directs her first feature film with actress/writer/filmmaker Stephanie Allynne (The L Word: Generation Q) fans may be expecting smirky, animated humor. Unfortunately, real laughs are sadly M.I.A. Thirtysomething Lucy (Dakota Johnson, 50 Shades of Grey) and Jane (Sonoya Mizuno, La La Land) have been best friends since childhood. They're symbiotic. Their roads diverge when Jane, an exec, pursues a job offer in London and Lucy discovers she might like women more than men.
It's an adjustment that doesn't test their strong bond, but audiences may wish it did. Any kind of dramatic friction might add needed spice to the dull monotonous lives on view. The paper-thin script (Lauren Pomerantz, The Ellen DeGeneres Show) lacks eventful narrative twists, profound thoughts or deep characters. Intertwining storylines lead nowhere. The direction needed to help the cast find its groove and vigor. It doesn't. Music, art direction, costumes, editing, etc. are more fit for a commercial than a spirited indie. Any saving graces? Yes. The sweet romance between Lucy and a masseuse played delicately by Keirsey Clemons. Jovial banter between Jane and her friend Denny (Jermain Fowler). And significantly, Lucy's enduring friendship with Jane, which gives the film its anchor. Their charming relationship blunts many of the movies of imperfections. But not all.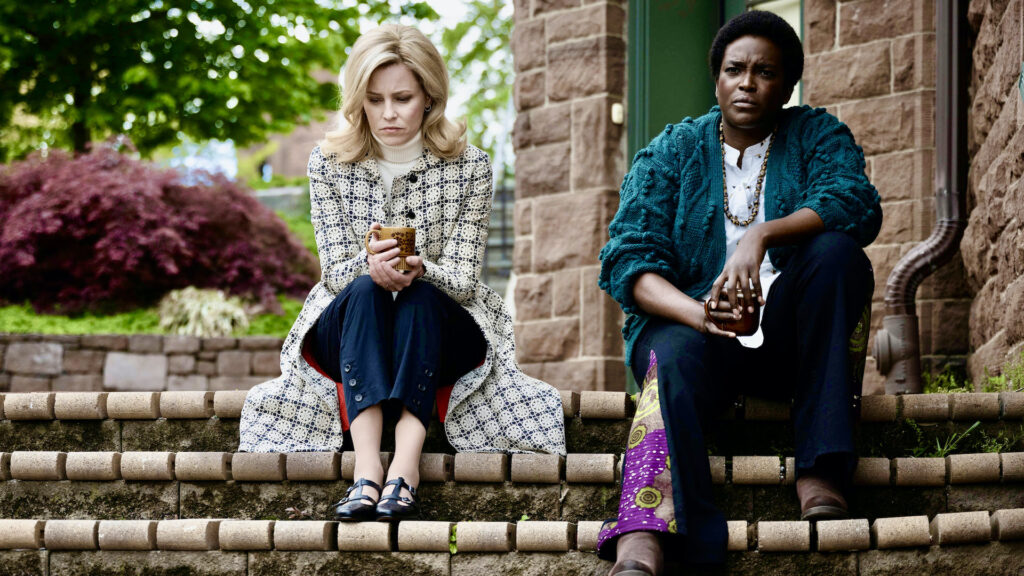 Call Jane (***1/2)
There's a generation of women who broke down barriers, empowered people and served their communities in ways that affected upcoming generations who took their efforts for granted. Screenwriters Hayley Schore (Code Black) and Roshan Sethi (7 Days) are the shamans who help right that wrong. Their very timely, enlightening and fact-based drama chronicles a group of pioneering activists who provided safe abortions in the Chicago area when no one else would.
In the height of unrest during the 1968 Democratic Convention, the streets of Chicago are in a rage. But not in the suburbs where Joy (Elizabeth Banks, Modern Family) lives with her lawyer husband Will (Chriss Messina, Argo) and teenage daughter (Kristina Harrison). She's been immune from life's woes until she becomes pregnant and develops a medical complication that could cause heart failure during childbirth. Under the law, only an advisory board can let her terminate the pregnancy. When that panel of male doctors turns her down and no doctor will perform one, she turns to a women's clinic for help. That act changes her life trajectory. Virginia (Sigourney Weaver) the leader of a collective dubbed "The Janes" says: "We help women we don't ask questions."
The insightful script wisely takes a touchy subject, makes it personal and centers it around the most unlikely protagonist. As Joy gets pulled deeper and deeper into the other side of life, so does the audience. They entire a world where women do for themselves. The group's strong sense of self and purpose is as clandestine as it is inspiring. Issues of race, class and privilege are exposed and pondered. Unimaginable plot points turn up the heat. e.g., Virginia confronts Joy in front of her daughter about quitting. The director prudently lets the drama play out in the most understated ways. The dialogue, character development and overall narrative are excellent. The feminist essence is played well by Banks, Weaver, Wunmi Mosaku (Lovecraft Country), Grace Edwards and others. The production crew makes smart choices, except all the clothes look too new. A subject once thought to be resolved, but still volatile to this day, gets retold with a very perceptive and cautionary tale.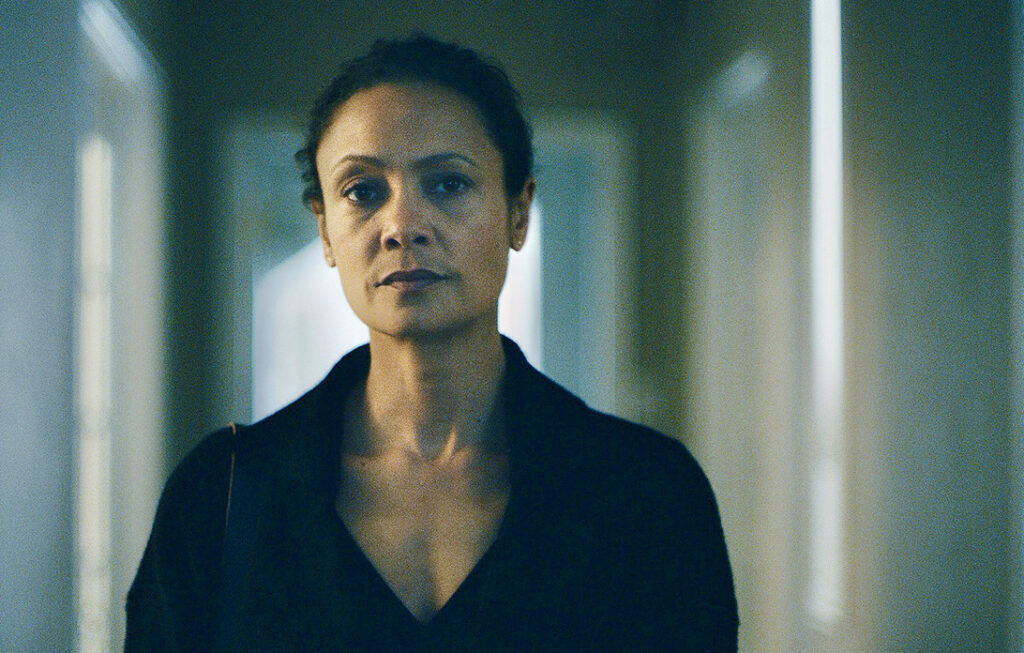 God's Country (**)
Normally, viewers empathize with the protagonist and hate the antagonists. But as rendered by director/writer Julian Higgins and co-writer Shaye Ogbonna (Lowlife), it's easy to walk away from this fabricated test of wills loving no one and feeling cheated. Out in the wintry wilds of Montana, Sandra (Thandie Newton, Westworld) is a new professor at a local university. She lives alone in a lofty modern home in the middle of nowhere. Two hunters (Joris Jarksy, Jefferson White) drive onto her property, park their red pick-up and go hunting. After admonishing them to stay off her land several times, things escalate between landowner and interlopers into a tit-for-tat war of nerves with no peaceful ending in sight.
Sandra's situation should have the crowds on her side. She's alone, recently lost her mother and even has a dog. That sympathetic part of her gets muddied when she leaks an assistant teacher's secret and shows her own selfish side. That betrayal and inconsistencies in her behavior, as a public speaking professor/former New Orleans detective, won't win her fans or credibility.
If there is a point to watching this pissing contest, it isn't clear. You'd think a primal self-protection, stranger-danger instinct would inform the main character's decisions. They don't. If the drama isn't viable, all that's left is the impending violence of a very standard thriller/suspense genre movie. It's easy to dislike the bullies. Too easy. They're cliché. All the characters are cut and dry—and ditto the performances, which means the script and direction are lacking. Also, why drag issues of diversity at the school into the plot? It cheapens the subject of racism and doesn't augment anything. Cable/streaming audiences may be more patient and engaged then those who sit in a theater.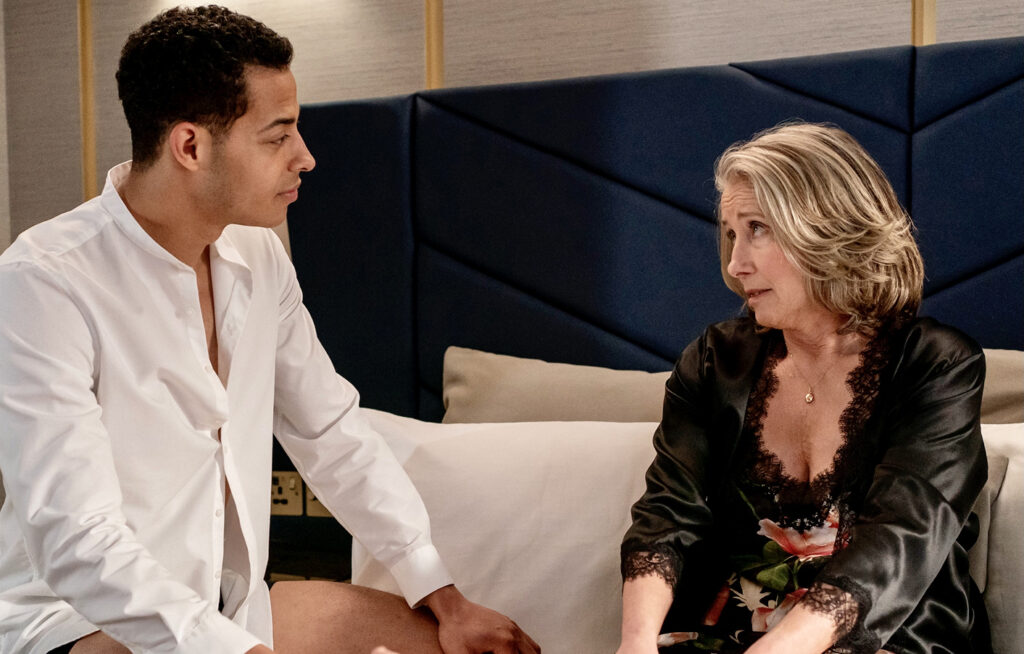 Good Luck to You, Leo Grande (****)
Comedy writer Katy Brand hits a nerve that women of a certain age will understand—and possibly men too. Fiftyish Nancy (Emma Thompson, Howard's End) spruces up her hotel room like James Bond will walk through the door. There's a knock. She answers it and isn't surprised at the handsome Black man who stands there. Leo, (Daryl McCormack, Peaky Blinders) is the sex worker Nancy has hired. Why? The stuffy ex-schoolteacher is looking for a good shagging.
Brand's script impeccably develops the two disparate characters and gives them thoughtful conversations about sex, love, life, family and body image that ring true. Nancy: "You don't feel degraded? Leo: "Not at all, you haven't bought me. You bought my service." And so it goes. Personal exchanges, alliances, misunderstandings and nookie. None of it straightforward. Cat and mouse. Passive and aggressive. Inexperienced and experienced. Boundaries respected and broken. The constant push and pull is best summed up in a very reflective comment about sex being durable and not dainty: "It's an orgasm, not a Fabergé Egg."
Written like a compelling two-character play worthy of a Tony Award. But at some point, if the young hustler and old lady don't make love, viewers will riot. Wait for it. Wait for it. Australian director Sophie Hyde (52 Tuesdays) lets the two leads and their dialogue run the show. Emma Thompson (a career defining moment) is brilliant as the reluctant, very nervous near-virginal widow. McCormack (expect his agent's phone to ring off the hook) plays the sex worker, who's equal parts psychologist and mercurial callboy, with disarming magnetism. The very modern playlist includes "I Just Want to Get High with You" by Brittany Howard and angelic chords from Stephen Rennick's beguiling score play as Leo seduces Nancy. Some films should end at the climax. But not this one.
Sharp Stick (**1/2)
On the heels of her HBO series Girls, director/writer Lena Dunham flaunts her expertise with young women and their sexuality once again. Her muse is Sarah Jo (Kristine Froseth, Birds of Paradise) a 26-year-old who still lives with her mom (Jennifer Jason Leigh) and sister (Taylour Paige, Zola). She babysits the child of a lecherous father (John Bernthal, King Richard) and flirts with that dad. The celibate twentysomething and the older man crease the sheets.
Dunham's instincts for the kind of erotic material cable audiences desire is solid. But somehow the longer feature film format makes her storytelling feel lightweight. Too much exposition hampers forward momentum until the erogenous scenes emerge and the philandering is flagged by a jealous spouse. That's when Dunham is in her glory. Froseth is fine, Paige is super animated, Leigh seems lost and Bernthal is so sleazy you want to call an exterminator. Production elements feel more suited for cable than a movie theater. Dunham has a niche all her own. Kind of in the Larry Clark/Harmony Korine (Kids) vein. And if anyone wants to know, she creates a very convincing and alluring California vibe.
For more information about the annual Sundance Film Festival go to: https://www.sundance.org/festivals/sundance-film-festival/about.
Visit NNPA News Wire Film Critic Dwight Brown at DwightBrownInk.com and BlackPressUSA.com.